Original article.  Hopefully, AG Brnovich will put these clowns in jail where they belong tomorrow and take the items subpoenaed so the audit can be finished.  What a disgrace to AZ!  The machines were not modified in any way.  We should not be using the machines going forward.  These people are completely out of touch with reality and need to go!  Perhaps an extortion charge should be added to their crimes against AZ and our country.
By Jordan Conradson
Published August 18, 2021 at 7:55 pm  1083 Comments  
---
Maricopa County's Board of Supervisors has filed a notice of claim against the Arizona Senate in pursuit of a $2,833,220.00 settlement from the Senate to cover the cost of replacement voting machines.
In May, Arizona Secretary of State Katie Hobbs claimed that the voting machines were tampered with and no longer safe to use and urged the County to buy new ones.
Arizona Secretary of State Hobbs Says Election Machines in Audit Should Never Be Used Again… and We Agree – No Election Machines Should Ever Be Used Again
This made it clear that these machines were never safe to use in the first place.
Senate President Karen Fann responded to these claims, telling them that if they cannot run the same L&A tests, then the machines were never valid.
Arizona Senate President Karen Fann Debunks County's 'Need' To Replace Machines
If the machines cannot undergo a full forensic audit, then they should have never been used in the first place.
The County Supervisors then threw another $3 MILLION of tax dollars away on new fraudulent voting machines. 
They know that the machines were not tampered with during this fully transparent, 24/7 live-streamed full forensic audit but they are doing everything possible to discredit the process.
Today, Maricopa County Attorney Allister Adel sent the following letter to Senate President Karen Fann.
You can see this 44-page, $2.8 Million joke here.
Senator Fann had the following response.
Fann: This is yet another publicity stunt by Maricopa County. This shows they prefer to shower taxpayer dollars on Dominion and lawyers, rather than having an honest conversation about the audit. Machines were not damaged or tampered with and they know it.
Liberal activist journalist revels in his team's victory.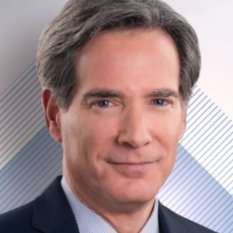 Brahm Resnik (@brahmresnik) August 18, 2021  Tweet.
UPDATE 'Maricopa County had to replace its subpoenaed election equipment because it was compromised while under the control of the Senate – the very possibility against which Senate President Fann agreed to indemnify the County.' READ CLAIM: https://t.co/ypMBHxtsuq pic.twitter.com/svqPnLWJtT
These people should be removed from office and arrested for their misuse of our money and refusal to comply with the audit.
They wasted $3 MILLION and now want Arizonans to pay the bill.
**  End  **