If we do not end Censorship and Cancel Culture in our great country, we can anticipate being like HK.  The following is from The Epoch Times original article.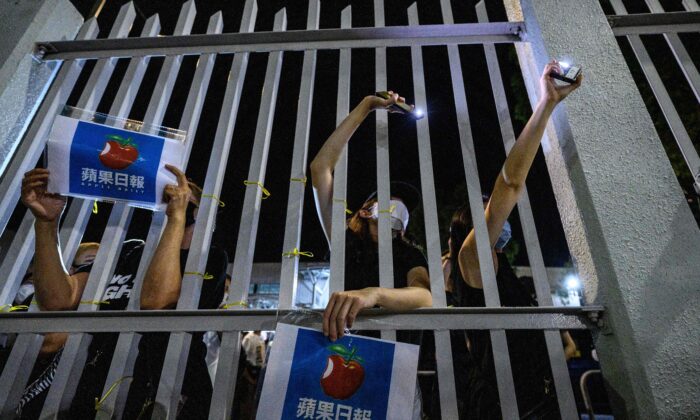 Death of Free Press Spells the End of a Free Hong Kong: Jimmy Lai Adviser
After decimating Hong Kong's free press by forcing the closure of pro-democracy outlet Apple Daily, the Chinese communist regime will face little resistance in its bid to completely take over the city, warned Mark Simon, the newspaper's senior executive.
"Once you've let the genie out of the bottle, it's not going to sit there. They are going to keep going as fast as they want," Simon said in an interview.
Simon, a senior executive of 21 years at Apple Daily's parent company Next Digital, spoke to The Epoch Times on June 24, the 26-year-old paper's last day of publication. From midnight, supporters had lined up at newsstands across the city, sometimes in drizzling rain, waiting to get the last edition of Apple Daily. The outlet sold out at 1 million copies, more than 10 times its usual distribution of 80,000.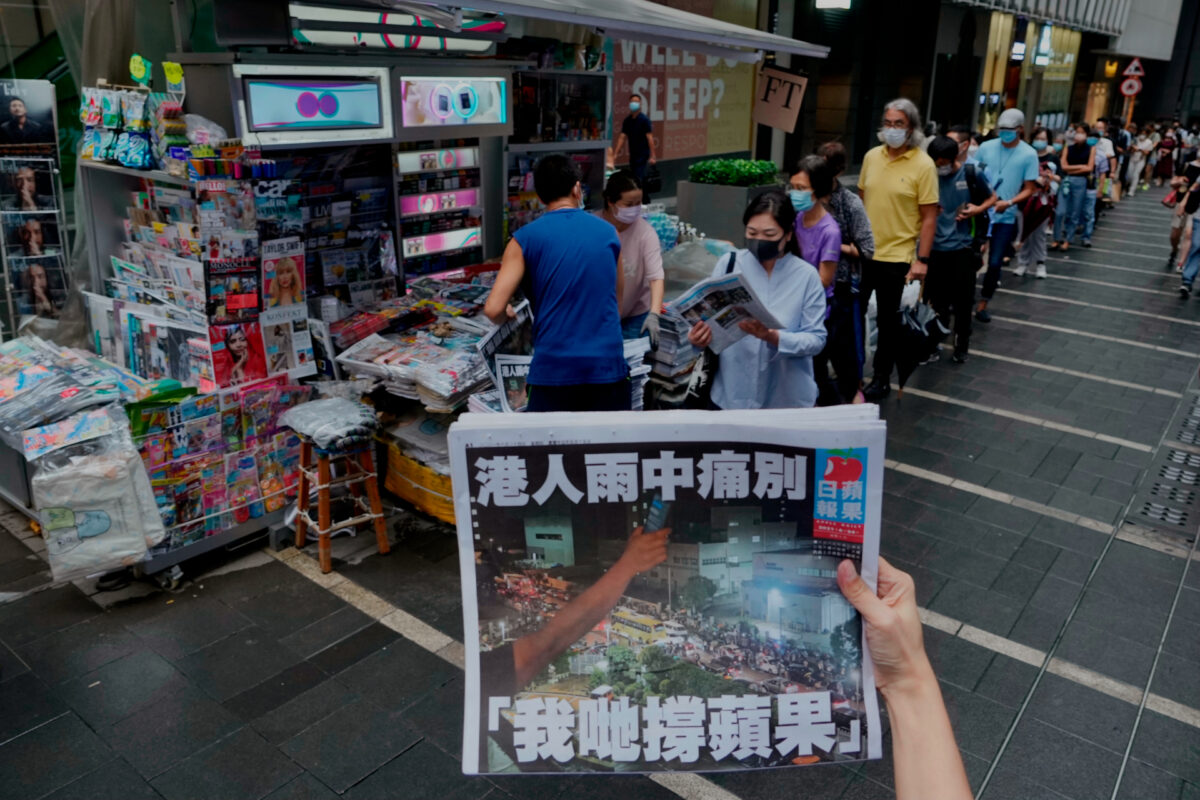 The front page of the last issue pictured a staff member on the Apple Daily building roof, waving at the crowds outside.
"Hongkongers bid a painful farewell in the rain," the headline read.
One of the city's loudest voices critical of the Chinese Communist Party, Apple Daily is the latest and largest casualty yet of the draconian national security law imposed by Beijing last year to clamp down on the city's pro-democracy forces.
A Blow to a Free City
To Simon and many others, the abrupt closure of the pro-democracy tabloid, known for publishing racy celebrity gossip alongside pro-democracy views and investigations of corrupt officials, means more than the death of one newspaper. It marks the dismantling of all that has so far sustained Hong Kong as a vibrant city, a "rock" on which "one of the world's great economic miracles" was born.
"Hong Kong is a free society. It's based on free markets. It's based on free flow of information. And it's primarily based on the rule of law. All three of those took a hit," he said, referring to the Western institutions inherited by the city when it was under British rule for 99 years, until the Chinese regime took over in 1997.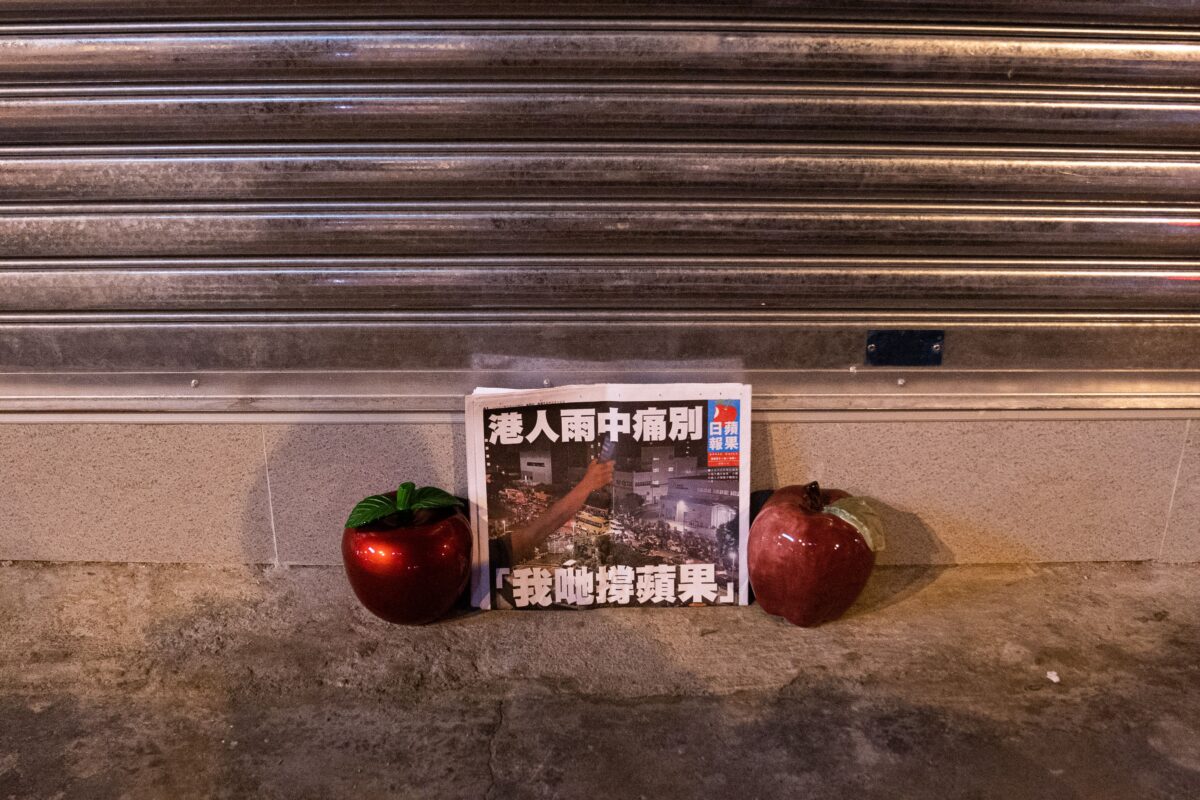 "You destroy a free press, you impact the free markets because people aren't getting the proper information to make their economic judgments. And then, when you completely bypass the judicial system, as they've done in Hong Kong in silencing us, well, then you basically destroyed the rule of law. There's no need in Hong Kong anymore."
Simon said he takes pride in Apple Daily for holding power to account and "taking up the cause of the people."
"If you had a problem someplace, and it was a legitimate problem, you knew you could bring it to Apple Daily, and they'd air it out. You knew politicians would be asked questions. You knew police officers, if they beat somebody and were filmed, they would be there," he said.
Sweeping Campaign of Suppression
The paper shut down after authorities froze its assets amid a national security law investigation. A week earlier, 500 police officers raided the publication's headquarters, arresting five of the company's top executives and accusing them of endangering national security. Two were later charged with collusion with foreign forces under the security law and denied bail.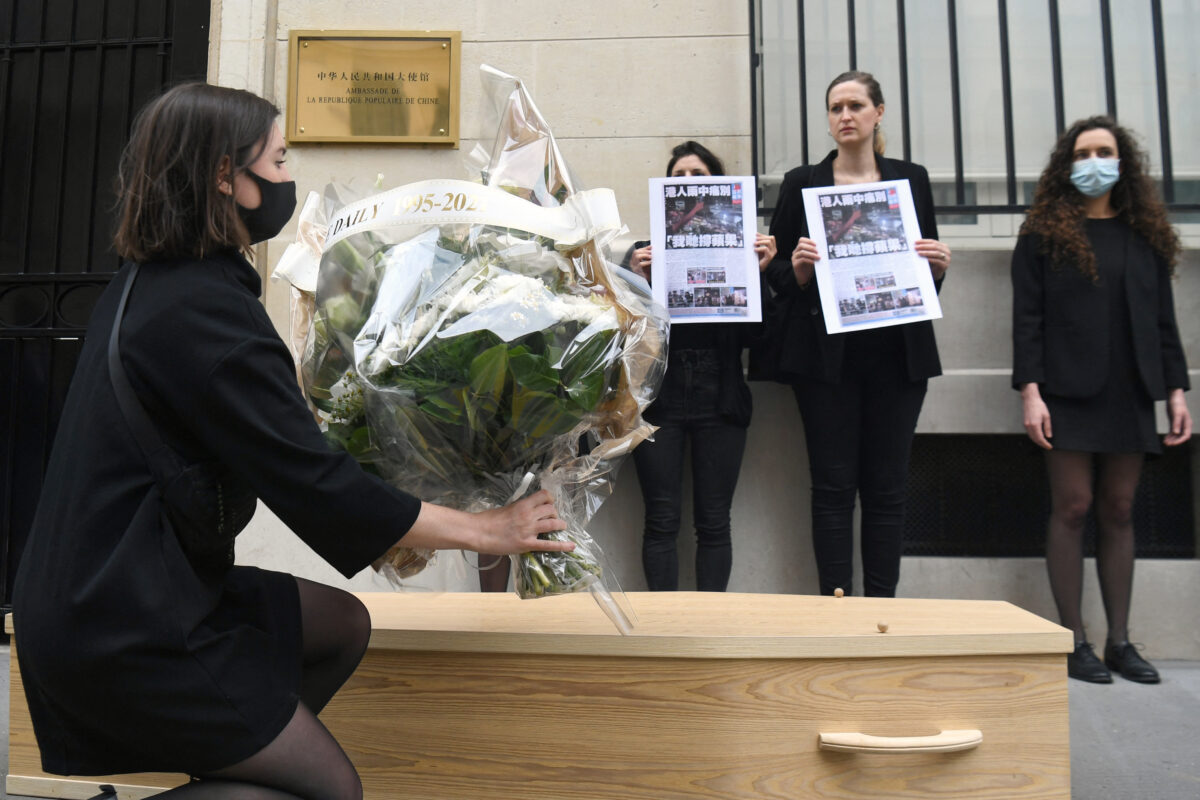 The arrests were the first time that the Hong Kong government has applied the national security law against media professionals for articles they've published.
The 55-year-old Yeung Ching-kee, a senior columnist, became the sixth staffer to be arrested on June 23. The same day, the police also called in another staff member for questioning, but didn't detain him, Simon said.
On the day of the raid, police were calling in the journalists for questioning by name, according to Simon.
"They had a list and were taking details," he said.
The police asked for journalists' phone numbers and where they lived, Simon said.
"The only reason for that info is for one reason: picking people up," he said.
The media group had around HK$521 million ($67 million) in available cash at the end of March, enough to keep the company afloat for 18 months, according to an exchange filing provided by Simon. By halting trading of their shares and freezing the company's bank accounts, the Hong Kong government made it impossible for the outlet to tap into existing funds, effectively killing the newspaper.
Rubbing salt in the wound, the government-controlled Science and Technology Park Corp. moved to reclaim the land it leased to Apple Daily the very day the publication ceased printing, claiming the company had violated its contract.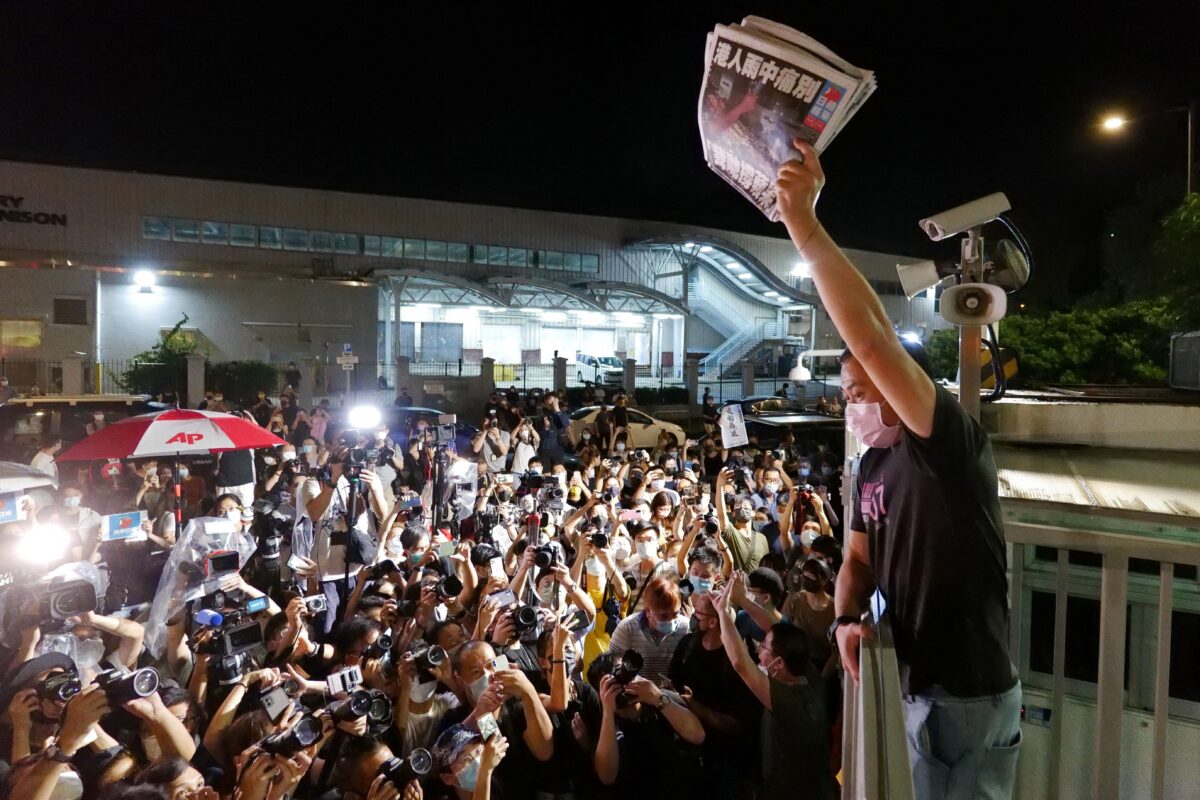 Authorities cited more than 30 articles that they said have called for Western sanctions against Hong Kong and Chinese governments, but wouldn't specify to which articles they were referring. Some of those articles date back to 2019, before the national security law came into force, even though the Hong Kong government has previously said the law wouldn't be retroactive.
Simon doesn't believe authorities will be transparent about the evidence supporting the charges.
"They will never tell us what the offending articles were," he said. "Because people have been digging through our archives, trying to find the articles. And if they were there, you can bet your bottom dollar that pro-China press will highlight them."
Wen Wei Po, a pro-Beijing newspaper, printed a 24-page pull-out section on June 23 celebrating the closure of Apple Daily, with a picture of its jailed owner Jimmy Lai and a headline calling him a "China traitor Lai at Poisonous Apple."
'Police State'
Alongside the intensifying suppression of Hong Kong's once free-wheeling press, Beijing looks to be consolidating its clampdown on what's remaining of the city's pro-democracy contingent.
In a sign that the regime is solidifying its grip on the city, Secretary for Security John Lee was promoted to the chief secretary on June 25, Hong Kong's No. 2 position. Lee's hardline stance during the 2019 pro-democracy movement as the former police commissioner, as well as his recent role in crippling Apple Daily, made the promotion alarming to critics who described the move as finalizing Hong Kong's transformation into a police state.
Legislator Alice Mak, from the Beijing-friendly Federation of Trade Unions, however, saw no reason for concern.
"If it is a police state, why not? I don't think it is any problem with a police state," she said in a June 25 press conference, noting that "when we say a police state … we emphasize security."
Lee, in a local radio interview on June 23, said that police have arrested 110 people and prosecuted 64 of them over 12 national security cases since last year. Among them are Lai, activist Joshua Wong, and opposition lawmaker Claudia Mo, whose WhatsApp message with Western reporters became evidence for the court to deny her bail.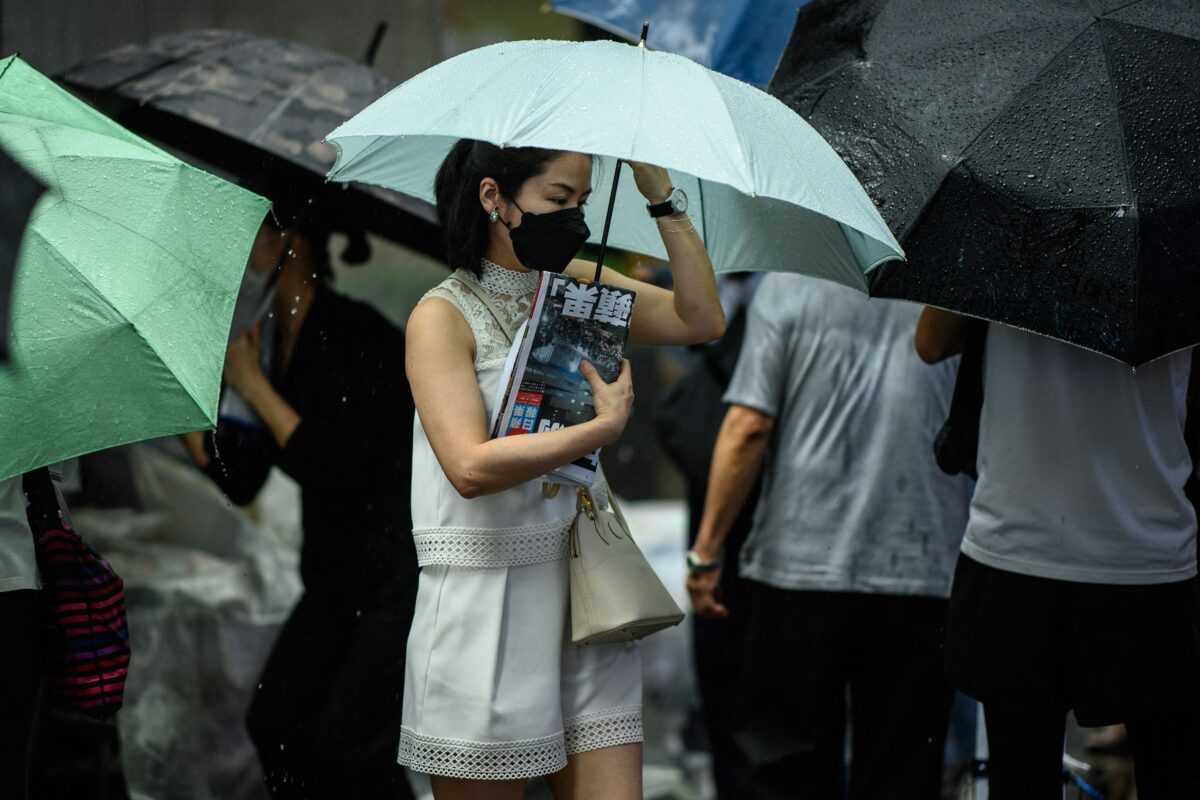 Simon, who keeps track of Hongkongers targeted for political crimes, said he has a list of 180 names—including those charged and jailed over various non-security charges.
Those political prisoners are likely saying: "Hey, give us some help. We're willing to stick it out here," according to Simon.
He said he hopes that the international attention could help "keep the Hong Kong story alive," noting that his largest fear is that "people move on."
"I can assure you that the name Jimmy Lai will quickly disappear from the pages of the pro-China and pro-Beijing newspapers," Simon said.
"That's what the commies do, they just try to disappear you away."
But at the same time, the communist regime also needs Hong Kong to remain as an international financial hub to keep the money flowing in, Simon said.
"Hong Kong will never be an international city, as long as you have political prisoners," he said.
 

How You Can Help Us Keep You informed

Why do we need your help to fund our investigative reporting in the United States and around the world? It's because we are an independent news organization that is free from the influence of any government, corporation, or political party. Since the day we started, we've faced efforts to silence the truth—most notably by the Chinese Communist Party. But we won't bend. We're depending on your generous contributions to keep traditional journalism alive and well. Together, we can keep spreading the truth.