There are multiple sources documenting the breadth of corruption in the AZ mid-term elections. I plan to add to this post as I collect additional content in the near term. Also, follow the sentence in red on the website to see many more posts concerning this and other issues.
Catherine Engelbrecht And Gregg Phillips Speak Out After Wrongful Imprisonment
Original article. Catherine & Greg are in AZ. Greg Phillips: They locked up Catherine & Greg to prevent them from going to PA to explain what is going on. "People were literally walking away and not getting to vote." Katie Hobbs is able to certify her own stolen election. Catherine Engelbrecht: "A snowflake on the tip of an iceberg." China is stealing our elections, our technology, all the way down the line. AZ: The fraud has been institutionalized. She does not understand why there are not already lawsuits all over the place. We have to stop the certification!!
Many important details in this one video.
Bannons War Room, Published November 14, 2022
** End **
---
Caroline Wren: Fighting Back Against The Non Transparent Vote Count In Maricopa County
Original article. Maricopa County was not prepared. Machines didn't work. Voters couldn't find a working "voting center" in order to vote. Folks, I haven't heard of a worse election anywhere, anytime. It looks like it should be completely redone (See Trump post added below) with the reform measures previously requested by voters and legislators, run by the military until we can get some competent, trustworthy and transparent people in office to run elections.
** End **
---
Boris Epshteyn: Pushing Back Against The Corrupt Main Stream Media Narrative
Original article. Two years later and 2020 is STILL NOT CORRECTED. It is now very obvious we will not have secure or even timely elections until the Voting Machines are gone.
** End **
---
Votes Seem to Disappear in 2022 Midterms
Original video. Beginning at 27:09, Gen (Ret.) Thomas McInerney explains in detail what happened. His knowledge is based upon the Hammer and Scorecard cyber attack tools that I understand Mike Lindell now has.
By The Absolute Truth with Emerald Robinson, 14 November, 2022
---
** End **
---
Ep 2924b – Civil War Has Begun, Swamp Exposed & Draining, Election Fraud, Setting The Stage
Original video. "Do the Election over again."
Posted on November 13, 2022
** End **
TRUMP CALLS FOR A NEW ELECTION IN ARIZONA 'IMMEDIATELY'
Original article.
by Timothy Frudd, November 14, 2022
---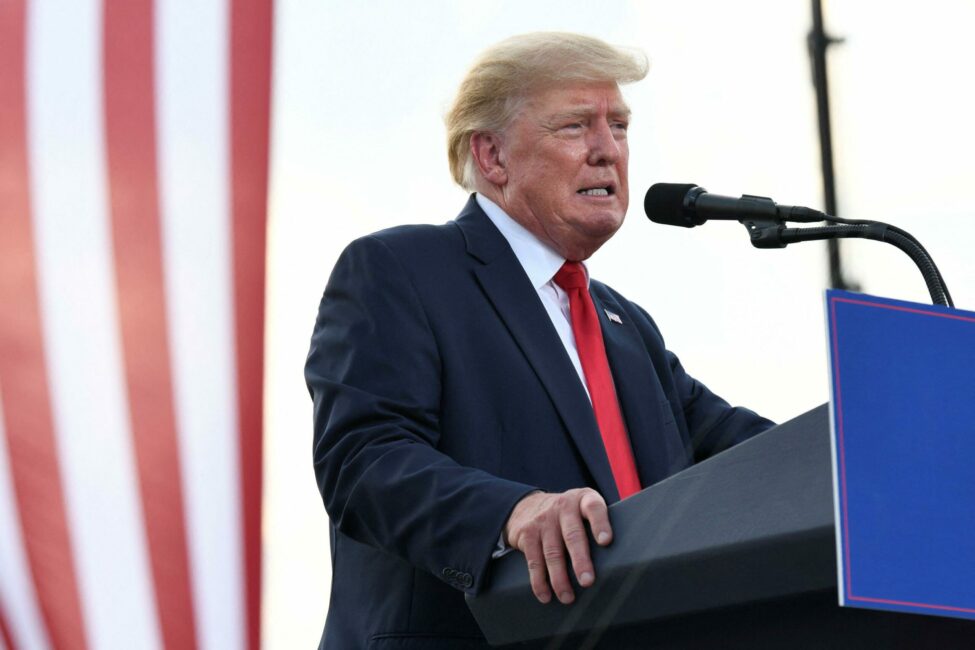 President Donald Trump blasted the delayed election process in Arizona, calling for a new election to take place "immediately."
According to The Hill, 93 percent of the votes in Arizona have been counted as of Monday, with Republican gubernatorial nominee Kari Lake trailing Democrat opponent Katie Hobbs by just under 25,000 votes.
Last Friday, Fox News announced that incumbent Democrat Sen. Mark Kelly defeated Republican nominee Blake Masters in the Senate race in Arizona, prompting the 45th president to sound the alarm over voting issues in the state.
Trump is demanding that Arizona conduct a new election due to allegations that 20 percent of voting centers in Maricopa County experienced issues with voting machines.
"Idiot, and possibly corrupt, officials have lost control of the tainted Election in Arizona," Trump said on Truth Social over the weekend. "MACHINES BROKEN IN REPUBLICAN AREAS. A NEW ELECTION MUST BE CALLED FOR IMMEDIATELY!"
Amid the prolonged ballot counting process, the 45th president has warned that the same voter integrity issues that occurred in the 2020 election are happening again.
"In Maricopa County they're at it again," Trump said. "Voting Machines in large numbers didn't work, but only in Republican districts. People were forced to wait for hours, then got exhausted or had other things to do and left the voting lines by the thousands."
In Trump's post on Truth Social, he explained that Kari Lake "was taken to a Liberal Democrat district in order to vote" but explained that other voters were not as fortunate and were not able to vote.
Highlighting the possibility of widespread voter fraud in the midterm elections, Trump stated, "This is a scam and voter fraud, no different than stuffing the ballot boxes."
Between what Trump believes are "rigged elections" and the Biden administration's open border policy, Trump described the United States as a "third world country" and a "failing nation" in a separate post on Truth Social. The 45th president is once again calling for Republican leadership to take a stand against voter fraud before it is too late.
"They stole the Electron from Blake Masters," Trump argued. "Do Election over again!"
** End **