EXPOSED: Chinese Communist Cash for Biden Family, Biden Bailout Racket, Biden Abuse of Musk
Original video.
5,214 views Mar 19, 2023
---
Judicial Watch President @TomFitton discusses a major update relating to the Biden family's finances, controversy surrounding the collapse of Silicon Valley Bank, and more!
** End **
---
BOMBSHELL: Chinese Communist Cash for Biden Family
Original video.
Mar 20, 2023
---
Judicial Watch President @TomFitton discusses the latest Biden family corruption, this time surrounding how the Biden's accepted cash from the Chinese Communist Party. WATCH NOW!
** End **
---
The TRUTH about Biden's Bank Bailout Schemes
Original video.
Mar 20, 2023
---
Judicial Watch President @TomFitton discuses the Biden administration's bailout of Silicon Valley Bank. WATCH NOW!
** End **
---
James Comer: Treasury Reports Show Biden Family Made Millions from Chinese Company After 2016
Original article.
by WENDELL HUSEBØ, 14 Mar 20232
---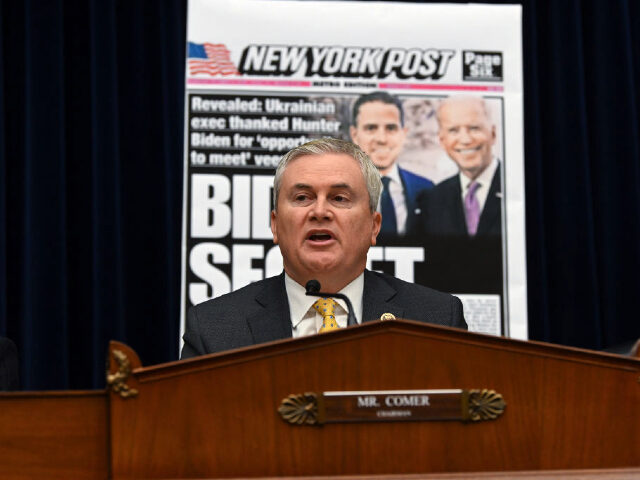 The Biden family business received a $3 million wire transfer from a Chinese energy company and subsequent payments after President Joe Biden left the vice presidency in 2017, House Oversight Committee Chair James Comer (R-KY) announced upon receiving suspicious activity reports from the Treasury this week.
U.S. banks have flagged over 150 SARs from Hunter and James Biden that included "large" amounts of money flagged for further review. According to a 2020 Senate report, SARs "often contain evidence of potential criminal activities, such as money laundering and fraud."
"According to bank documents we've already obtained, we know one company owned by a Biden associate received a $3 million dollar wire from a Chinese energy company two months after Joe Biden left the vice presidency," Comer said in a statement. "Soon after, hundreds of thousands of dollars in payouts went to members of the Biden family."
The Biden family had previously negotiated a deal with CEFC from which Joe Biden (Big Guy) would receive a ten percent equity stake in the joint venture with Hunter's former business partner Tony Bobulinski. In 2017, Hunter earned a $1 million legal retainer from the company's chairman, Ye Jianming. Hunter also received a large diamond from Ye worth an estimated $80,000 in February 2017.
The SARs also likely show money paid to Hunter and James Biden for their work with a Ukrainian energy company. In April 2014, Hunter joined the board of Burisma, just two years before Joe Biden stated he forced the firing of prosecutor Viktor Shokin investigating Burisma. Despite Hunter's lack of experience in Ukraine or the energy sector, he was paid $83,000 per month by the energy company or $1 million per year — just weeks after his father was announced "point person" on U.S. foreign policy toward Ukraine.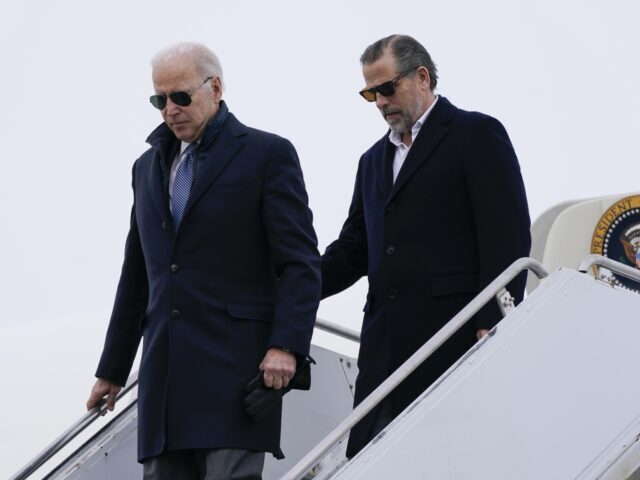 "We are going to continue to use bank documents and suspicious activity reports to follow the money trail to determine the extent of the Biden family's business schemes, if Joe Biden is compromised by these deals, and if there is a national security threat," Comer explained.
The Treasury's compliance to disclose the SARs is a massive development in the probe into the Biden family business. Comer is investigating the Biden family business for nine violations, including wire fraud and money laundering.
The Treasury had previously refused to disclose the banking documents to the committee and even backed out from attending a committee hearing on Friday. "After two months of dragging their feet, the Treasury Department is finally providing us with access to the suspicious activity reports for the Biden family and their associates' business transactions," Comer said.
"It should never have taken us threatening to hold a hearing and conduct a transcribed interview with an official under the penalty of perjury for Treasury to finally accommodate part of our request," Comer added. "For over 20 years, Congress had access to these reports but the Biden Administration changed the rules out of the blue to restrict our ability to conduct oversight."
In 2018 and 2020, Breitbart Senior Contributor and Government Accountability Institute President Peter Schweizer published Secret Empires and Profiles in Corruption. Each book hit #1 on the New York Times bestseller list and exposed how Hunter Biden and Joe Biden flew aboard Air Force Two in 2013 to China before Hunter's firm inked a $1.5 billion deal with a subsidiary of the Chinese government's Bank of China less than two weeks after the trip. Schweizer's work also uncovered the Biden family's other vast and lucrative foreign deals and cronyism. Breitbart Political Editor Emma-Jo Morris's investigative work at the New York Post on the Hunter Biden "laptop from hell" also captured international headlines when she, along with Miranda Devine, revealed that Joe Biden was intimately involved in Hunter's businesses, appearing to even have a ten percent stake in a company the scion formed with officials at the highest levels of the Chinese Communist Party.
** End **
---
I have Biden family financial records. There is a money trail.
** End **