Original article.
by Laura Ramirez December 13, 2022
---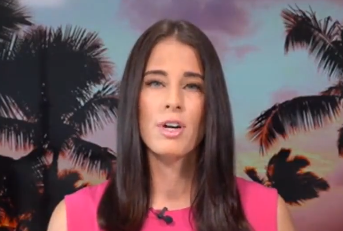 Christina Bobb, legal counsel for President Donald Trump, broke down the election anomalies that plagued Arizona's midterm elections. In an interview this week on Steve Bannon's "War Room" show, Bobb detailed how Maricopa County botched its elections by unlawfully outsourcing signature verification to a company with ties to the Democrat Party.
"Maricopa County effectively outsourced signature verification, which the Assistant Attorney General Jennifer Wright noted in her letter, is not lawful," Bobb told Bannon. "The county is not allowed to outsource important aspects of the election."
According to Bobb, the company that Maricopa County used to outsource signature verification is the same company that prints and distributes the ballots for the county, Runbeck Election Services.
The Gateway Pundit released a shocking report on Runbeck Election Services Tuesday, revealing that the owners of the company have strong ties to the Democrat Party as active donors. The wife of the chairman and owner of the company, Kyle Runbeck, was reportedly a donor to a "STOP REPUBLICANS" PAC.
It is no coincidence that Runbeck Election Services is active in states with rampant voter and election discrepancies: Arizona and Georgia.
In another clip, Bobb claims that the state's standard to verify absentee ballots is "close to zero," as ballots with any signature get counted, with no guarantee on whether the ballots belong to lawful voters.
Without a proper chain of custody, "you can't account for where these ballots are coming from," Bobb said, adding that the ballots that were cast but jammed "had to be recast, some were counted multiple times, and some weren't counted at all."
"They legitimately do not know which ballots were counted twice and which ones were not counted at all, and the witnesses are saying that it happened to about 25,000 ballots," she stated.
Bobb's revelations come as gubernatorial candidate Kari Lake submitted a 70-page lawsuit last week to restore "trust in the election process — a trust that Maricopa County election officials and Hobbs have shattered," per RSBN.
** End **
---
Original Tweet. Here is how bad it was in the 2020 election.
ARIZONA BREAKING NEWS: Dead voters and 20% error rate!
---
** End **