Original article. FINALLY!!! After all the lives that have been damaged or ruined by the lies, this truth come out. This blight on our country, caused by the FDA, will not soon be lived down and even continues to this day.
See President Trump's interview following this article.
Matthew Lysiak, Sep 2 2023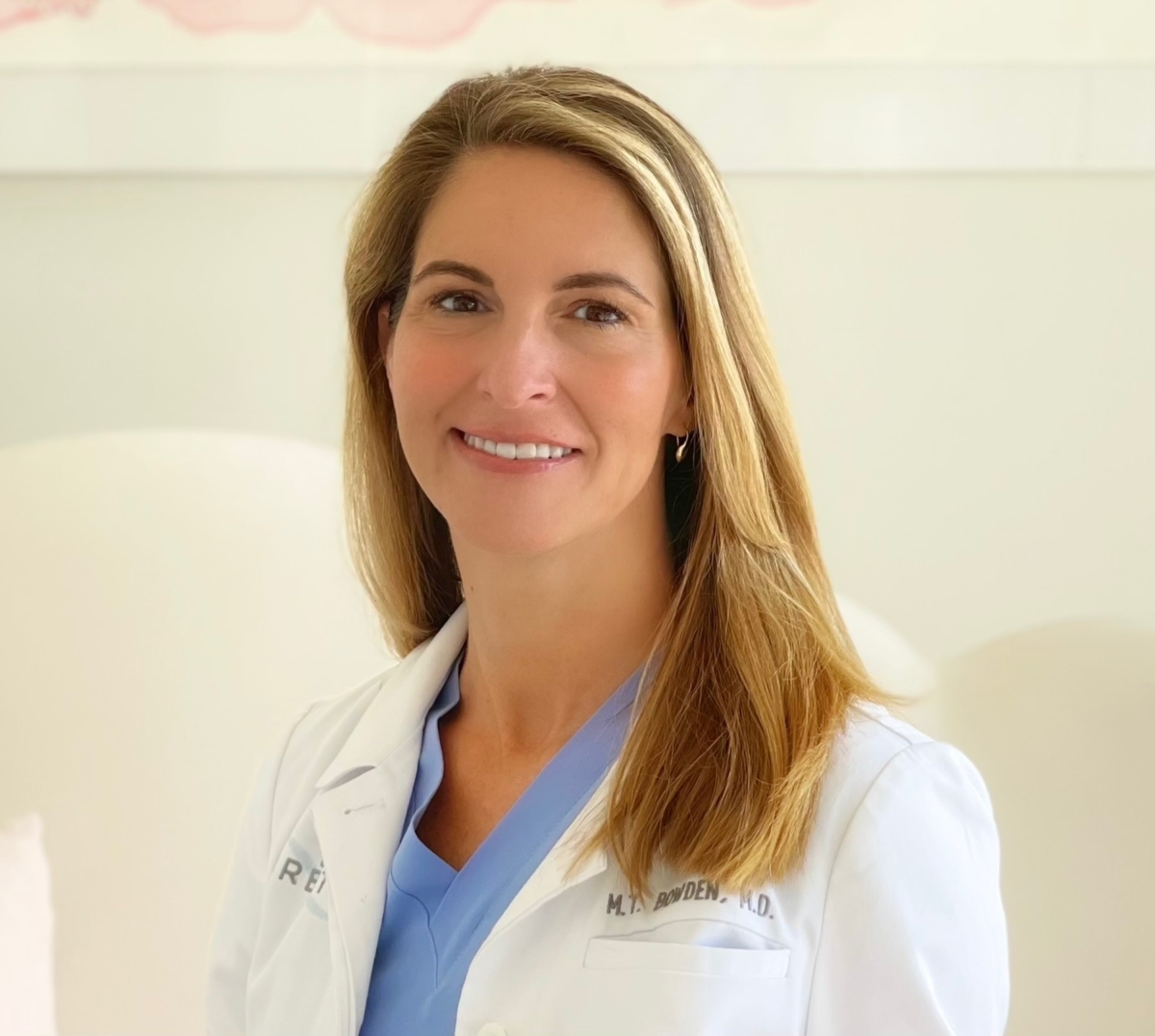 A federal appeals court in New Orleans ruled on Friday that the Food and Drug Administration (FDA) had overstepped its authority in their ruling that three doctors will be able to move forward with their lawsuit over the use of ivermectin off-label to treat COVID-19.
Dr. Mary Talley Bowden, one of three doctors who initially filed the charges, trumpeted the ruling as a victory for not only the truth, but patient rights.
"The FDA misled the public into thinking it has more authority than it does," Dr. Bowden, a practitioner and founder of Coalition of Health Freedom, told The Epoch Times. "This decision confirms that the FDA is not your doctor and has no authority to tell doctors how to practice medicine."
Judge Don Willett wrote for the three person panel that also included Jennifer Walker Elrod and Edith Brown Clement. "The Doctors have plausibly alleged that FDA's Posts fell on the wrong side of the line between telling about and telling to."
"FDA is not a physician. It has authority to inform, announce, and apprise—but not to endorse, denounce, or advise. The Doctors have plausibly alleged that FDA's Posts fell on the wrong side of the line between telling about and telling to. As such, the Doctors can use the APA to assert their ultra vires claims against the Agencies and the Officials."
The anti-ivermectin messaging put out by FDA officials also drew the ire of Judge Willett, who wrote that "Left unmentioned in most of that messaging: ivermectin also comes in a human version. And while the human version of ivermectin is not FDA-approved to treat the coronavirus, some people were using it off-label for that purpose."
In the ruling social media posts made by the agency were cited as evidence, citing that "Even tweet-sized doses of personalized medical advice are beyond FDA's statutory authority," he wrote.
The FDA on Aug. 21, 2021, wrote on X, formerly known as Twitter: "You are not a horse. You are not a cow. Seriously, y'all. Stop it."
The National Institutes of Health COVID treatment guidelines recommend against using ivermectin for COVID treatment, citing a purported lack of evidence supporting its effectiveness. Other studies have found ivermectin to be effective.
The lawsuit was initially filed in June 2022 by Dr. Bowden, Drs. Robert L. Apter, and Paul E. Marik for interfering with both their authority to prescribe an approved medication and the doctor-patient relationship. All three alleged their reputations were harmed by the FDA campaign. Dr. Bowden lost admitting privileges at a Texas hospital while Dr. Marik alleged he lost his jobs at a medical school and at a hospital for promoting the use of ivermectin.
The ruling comes as a blow to the FDA. The agency had argued that the case should not be allowed to move forward, claiming that the complaints didn't overcome the FDA's "sovereign immunity," which protects government entities from many civil lawsuits regarding their responsibilities.
The FDA did not immediately respond to requests for comment.
The refusal of pharmacists nationwide to fill prescriptions for ivermectin has become a hot-button issue, raising questions over medical autonomy and who ultimately has control over patient care.
Ivermectin has been around for decades but became the center of controversy in 2020 after medical opinion became divided over its effectiveness as a treatment for COVID. In the aftermath, many pharmacists refused to fill prescriptions for the medication.
On Aug. 8 a lawyer representing the FDA confirmed that doctors were allowed to prescribe ivermectin to treat COVID.
"FDA explicitly recognizes that doctors do have the authority to prescribe ivermectin to treat COVID," Ashley Cheung Honold, a Department of Justice lawyer representing the FDA, told the U.S. Court of Appeals for the 5th Circuit.
Dr. Bowden claims that despite the endorsement from the FDA, the practice of pharmacists refusing to fill prescriptions for ivermectin continues.
"This needs to come to an end. In telling my patients what medicines they can and cannot have access to, we effectively have a large group of pharmacists practicing medicine without a license," said Dr. Bowden told the Epoch Times on Friday. "They have no accountability for this yet they are allowed to dictate patient care."
"I see it every single day. Enough is enough," Dr. Bowden added.
Matthew Lysiak is a nationally recognized journalist and author of "Newtown" (Simon and Schuster), "Breakthrough" (Harper Collins), and "The Drudge Revolution." The story of his family is the subject of the series "Home Before Dark" which premiered April 3 on Apple TV Plus.
** End **
---
President Trump Addresses Vaccine Adverse Events for the First Time – Calls on Big Pharma to Disclose Safety Data Immediately (VIDEO)
---
By Jim Hᴏft, Sep. 5, 2023 7:45 am, 874 Comments
In an exclusive interview with conservative political commentator and former Michigan gubernatorial candidate Tudor Dixon, former President Donald Trump weighed in for the first time on the rising concerns over adverse events linked to COVID-19 vaccines.
On Wednesday, Dixon told Trump about hardships faced by Americans since the onset of the pandemic. She questioned Trump on his stance regarding potential future COVID-19-related shutdowns.
"We had a booming economy with you before COVID. COVID stole so much from us. We lost our loved ones. We suffered major learning loss. Our kids really suffered mental health strain. Costs have gone through the roof. And now we're hearing that Kentucky is shutting down two school systems because of COVID again. So people are panicked that these shutdowns are going to return. What happens in a Trump administration when COVID comes back?" Dixon asked.
President Trump made it clear that his administration would not be implementing shutdowns.
"Well, we don't do shutdowns, for one thing, and it sounds to me like if something's coming back, they blame everything," Trump said, expressing skepticism toward the notion that the ongoing health crisis was solely due to COVID-19.
"They say it's COVID because they love using the word COVID. If you have a flu season, they call it COVID. We had that then too, by the way. You had a lot of flu. You had a lot of this, and they like to say everything's COVID. But let's see what happens. I mean, there could be something happening," Trump added.
In a direct rebuke of Biden's handling of the virus, Trump said, "I always said Biden did a lousy job with COVID, and he did do a lousy job. We handed him over a great situation, and a lot of stupid decisions were made, especially with the spending of money and what they were doing."
Tudor Dixon shifted the conversation towards Biden's announcement to fund a new vaccine. She questioned Trump on the transparency of vaccine data, citing reports of myocarditis, blood clots, and other adverse events.
"Joe Biden just announced that he's going to be funding a new vaccine. He wants everyone to get this vaccine," said Dixon.
"And we're hearing about a lot of complaints from vaccine injured, to say a lot. It's like an understatement. Numerous pharmaceutical companies have refused to release their data on vaccine side effects. But we've seen cases of myocarditis, blood clots, and heart attacks. They're all increasing. The research has never been released."
"So will you demand that the vaccine companies, that the pharmaceutical companies release their vaccine data to the public so that we can see what they're actually seeing about the side effects of this vaccine?" asked Dixon.
In response to Dixon's concerns, Trump advocated for complete transparency from big pharma and vowed that we are all in this fight together.
"Well, they should do that. We're all in this together, and they should be doing that," said Trump.
"And frankly, anything new, and I hadn't heard what he [Biden] said yet, but anything new has got to be looked at very carefully. But they should be doing that if they have facts. I mean, the facts are public. They should be made public immediately. People should understand that, and they should know what research is showing and what fact-finding."
Trump added, "Don't forget, when we started, nobody ever had any idea, even the word pandemic. It was 100 years ago -1917- that was the last time. And it was a horrible thing. One hundred million people perhaps died, but nobody thought that could happen again. It seemed like an ancient kind of thing – the plague. They talked about the plague, but we had our own plague. It was called COVID. It was called the China Virus."
"What that Wuhan lab and what came out of there, because it came out of the Wuhan lab. And what that did to the world was unbelievable. Sixty trillion in damages, so many dead people, millions and millions of people all over the world. What happened there was just horrible," said Trump.
Dixon also pointed out that pharmaceutical companies are currently protected by the Public Readiness and Emergency Preparedness(PREP) Act, which shields them from liability for vaccine injuries until December 2024.
"President Biden, just a couple of days ago, said he is going to release a new vaccine that works. Those are his exact words that "works." I don't know if that's to indicate that he thinks the last vaccine didn't work. But the pharmaceutical companies have been protected by the PREP Act and that protects them until, I think, it's December '24 when that sun sets.
Dixon then questioned Trump on whether these companies should be held accountable for vaccine injuries after that date.
So once that sun sets, and then they can be held liable for any type of vaccine injuries, will you tell these companies that they must be honest about what has happened with this vaccine? And do you believe that we should be starting a new vaccine at this point?" asked Dixon.
Trump emphasized the importance of holding these companies accountable.
"They have to be honest with the numbers, the facts, and they have an obligation to be honest," he said, "And if they are going to hold back, that means they're holding back something that's not good."
In closing, Tudor Dixon noted the public's strong desire for President Trump to continue advocating for them, especially for people who are skeptical of vaccines and who are vaccine-injured.
"Mr. President, I'm telling you, there are people out there that are desperate to have you stand for them in that case," said Dixon.
"Well, we'll stand for them in many ways…," Trump assured.
Below is a clip from the interview via Chief Nerd:
You can listen to the full interview below:
Last week, President Donald Trump released a fiery video statement, vehemently opposing attempts to reinstate COVID-19 restrictions, including lockdowns and mask and vaccine mandates.
Trump's comments come amidst increased concerns over new variants of COVID-19 in an attempt to manipulate the upcoming 2024 presidential election.
In the video posted on Truth Social, Trump argued that the "left-wing lunatics" are employing scare tactics again about new COVID-19 variants to set the stage for renewed restrictions. He said that the real motive behind this is to influence the upcoming 2024 election through what he describes as an attempt to "restart the COVID hysteria."
"These are bad people. These are sick people we're dealing with. But to every COVID tyrant who wants to take away our freedom, hear these words, WE WILL NOT COMPLY, so don't even think about it," Trump said.
** End **