Original article. Let's pray they catch this one, and sentenced to significant jail time, so this type of thing is stopped before innocent people are killed.
CHRIS PANDOLFO, August 24, 2022
---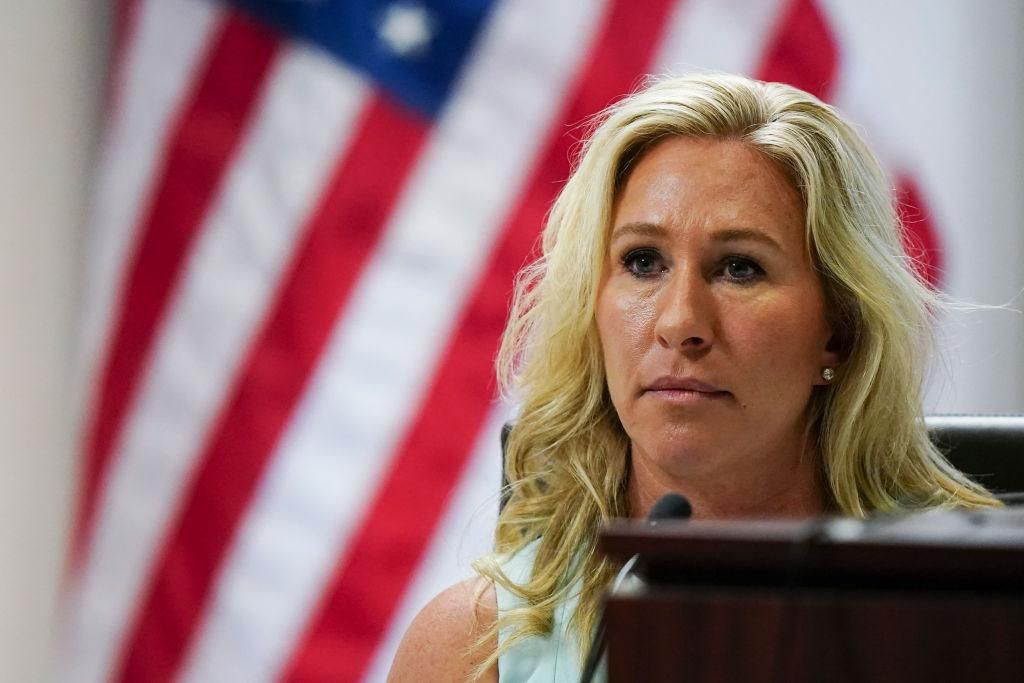 Rep. Marjorie Taylor Greene (R-Ga.) was "swatted" early Wednesday morning after an unknown person filed a fake shooting report that led police to respond at Greene's home, authorities said.
"Last night, I was swatted just after 1 a.m. I can't express enough gratitude to my local law enforcement here in Rome, Floyd County," Greene tweeted Wednesday.
Police officers are investigating after someone placed a 911 call and reported that a subject was shot multiple times at an address within city limits, the Rome Police Department said in a statement.
When officers responded to the location, they discovered it was the congresswoman's home address. Greene informed police that there was no issue, and the call was determined to be a prank commonly known as "swatting," police said.
The Rome Police Department said it received a second 911 call from an individual who used "a computer generated voice" and stated they were upset about Greene's political views on transgender youth rights.
"The Rome Police Department Criminal Investigation Division is working in conjunction with the United States Capital Police on this investigation," police said.
"This is an active investigation and no further information can be released at this time," the department added.
Greene, a firebrand lawmaker known for making highly controversial comments, has agitated the left by forcefully opposing sex-change procedures or cross-sex hormone prescriptions for gender-dysphoric minors. Last week, Greene said she will introduce legislation that would criminalize puberty blockers and sex-change surgeries for children, decrying so-called "gender-affirming care" as "child abuse" and "genital mutilation."
A spokesman for Greene said that safety was her office's "number one concern" after the swatting attack.
"Late last night, she was a victim of a political attack on her family and home. Whoever committed this violent crime will face the full extent of the law," Greene spokesman Nick Dyer told the Rome News-Tribune.
Several prominent left-wing figures cast doubt on Greene's story after she reported what happened Wednesday. Others mocked her and said she deserved to be harassed or questioned whether she staged the incident to "smear trans rights activists."
"If you're wondering why I don't believe that MTG was 'swatted' last night, it's because she's actively trying to fear monger people about the FBI," lawyer Elie Mystal tweeted.
"Not doubting that MTG got swatted," journalist Yashar Ali said. "What I am doubting is that the person who swatted her was an actual trans rights activist and not someone trying to smear trans rights activists."
Greene told "The Charlie Kirk Show" Wednesday that the swatting situation was "dangerous" because whoever placed the 911 call said there were children in danger in her home, which put police on high alert.
"Not only did they put my life and my family's life in danger, they also put the police officers' lives in danger," she said. "So whoever this person is, they deserve to be locked up."
** End **