Original article. So, it is not what we were told.

February 28, 2023Updated: February 28, 2023
---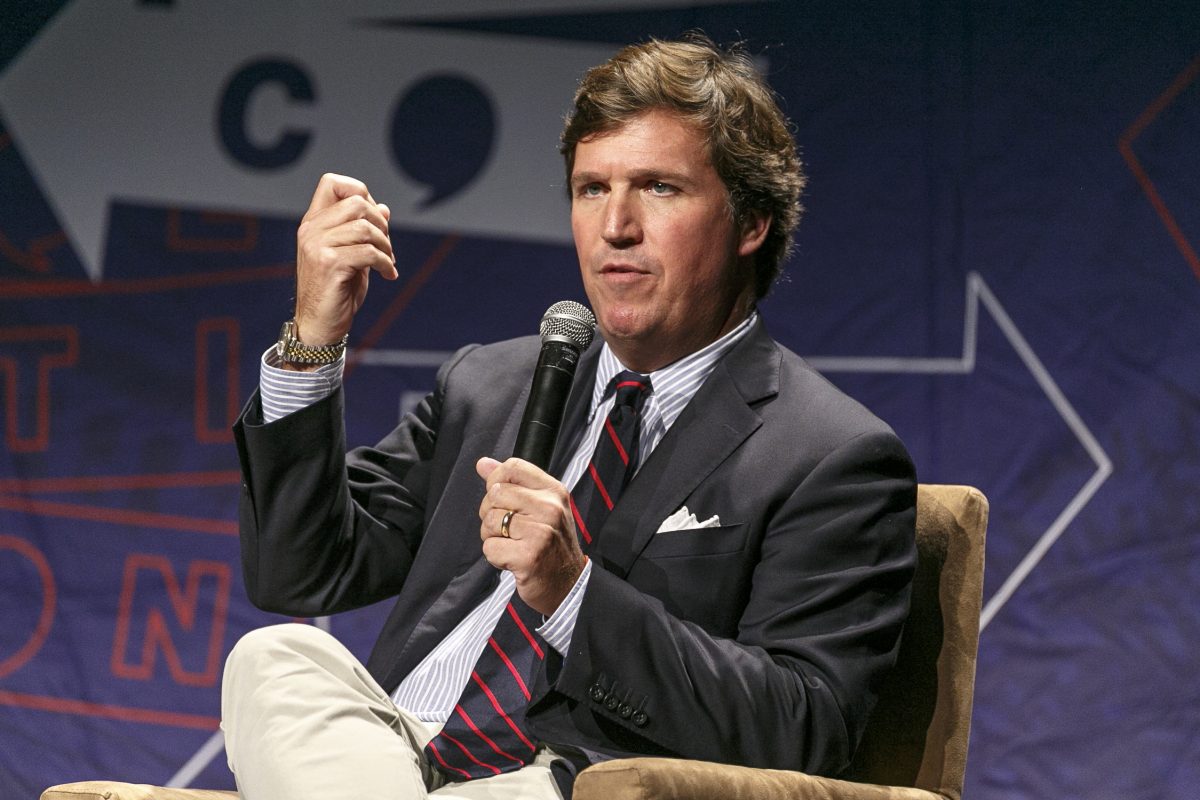 A key Republican lawmaker said Fox News' Tucker Carlson doesn't have unrestricted access to tens of thousands of hours of Jan. 6 Capitol footage, said a Republican lawmaker, coming after it was confirmed the House Speaker Kevin McCarthy (R-Calif.) handed the footage to him.
"It's basically controlled access to be able to view tapes. Can't record, can't take anything with you," Rep. Barry Loudermilk (R-Ga.), the chairman of the House Administration Subcommittee on Oversight, told The Hill Tuesday, adding that his panel is working with the House sergeant-at-arms and Capitol Police. "Then they will request any particular clips that—that they may need, and then we'll make sure that there's nothing sensitive, nothing classified—you know, escape routes."
Elaborating, Loudermilk told CBS News that Carlson's staff "may request any particular clips they may need, then we'll make sure there's nothing sensitive, nothing classified, including escape routes … we don't want al Qaeda to know certain things."
While both McCarthy and Carlson have confirmed the move, few details about the agreement were provided. Other mainstream outlets have asked McCarthy to provide them with the footage.
Loudermilk said that those news outlets and he public would ultimately get access to the tapes. "Hopefully sooner rather than later, but I think we're talking about weeks to months," he told CBS.
A group of outlets—Advance Publications, ABC News, Axios, CBS News, CNN, Scripps, Gannett, the Los Angeles Times, Politico, and ProPublica—wrote a letter to McCarthy and other congressional leaders to grant access to the footage.
"Without full public access to the complete historical record, there is concern that an ideologically-based narrative of an already polarizing event will take hold in the public consciousness, with destabilizing risks to the legitimacy of Congress, the Capitol Police, and the various federal investigations and prosecutions of January 6 crimes," attorney Charles Tobin wrote on behalf the media outlets last week.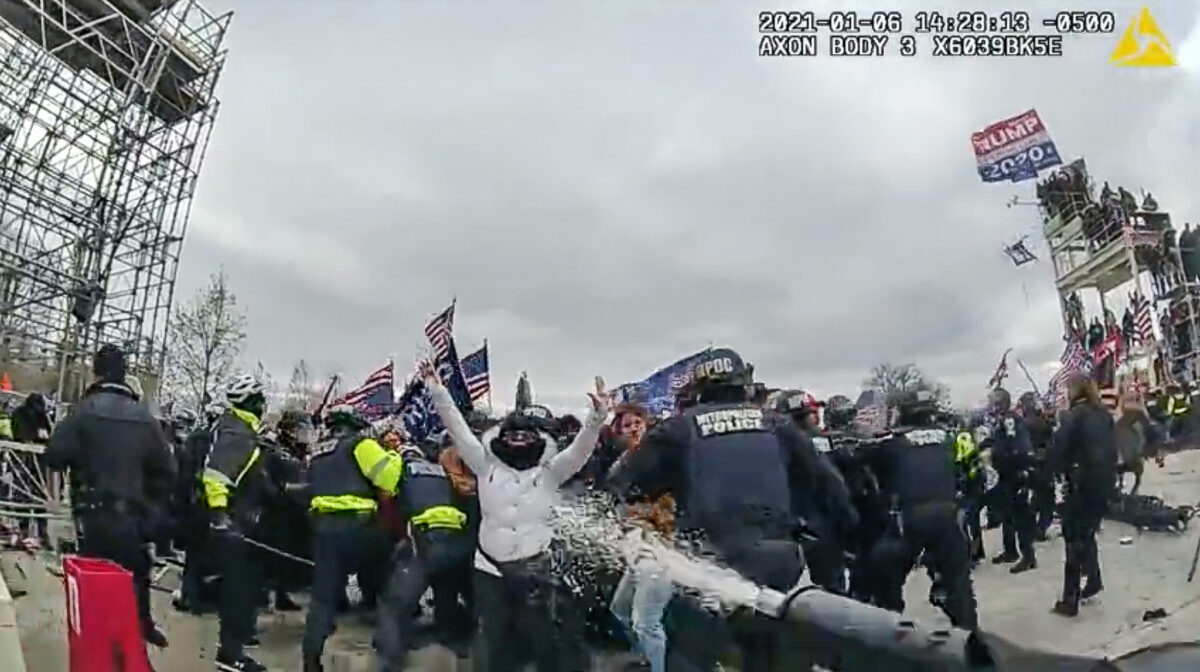 More Details
During an interview with with the New York Times earlier this month, McCarthy said he was releasing the footage to Carlson by saying: "I promised." Like Loudermilk, McCarthy said that the footage would be made more widely available at a later date, although it's unclear when.
"I was asked in the press about these tapes, and I said they do belong to the American public. I think sunshine lets everybody make their own judgment," the California Republican told the NY Times.
As for Carlson, he said on his popular Fox News show that he would make some of his findings public this week. "We believe we have secured the right to see whatever we want to see," Carlson also said during a broadcast of his show last week, adding that producers are combing through the footage to see how it contradicts, or not, the story that we've been told for more than two years."
"We think already that in some ways it does contradict that story," Carlson said.
Democrats Lash Out
But Democrats say that the decision represents a national security risk. Among them, Senate Majority Leader Chuck Schumer (D-N.Y.) wrote that it would "embolden" people who question the official results of the 2020 election.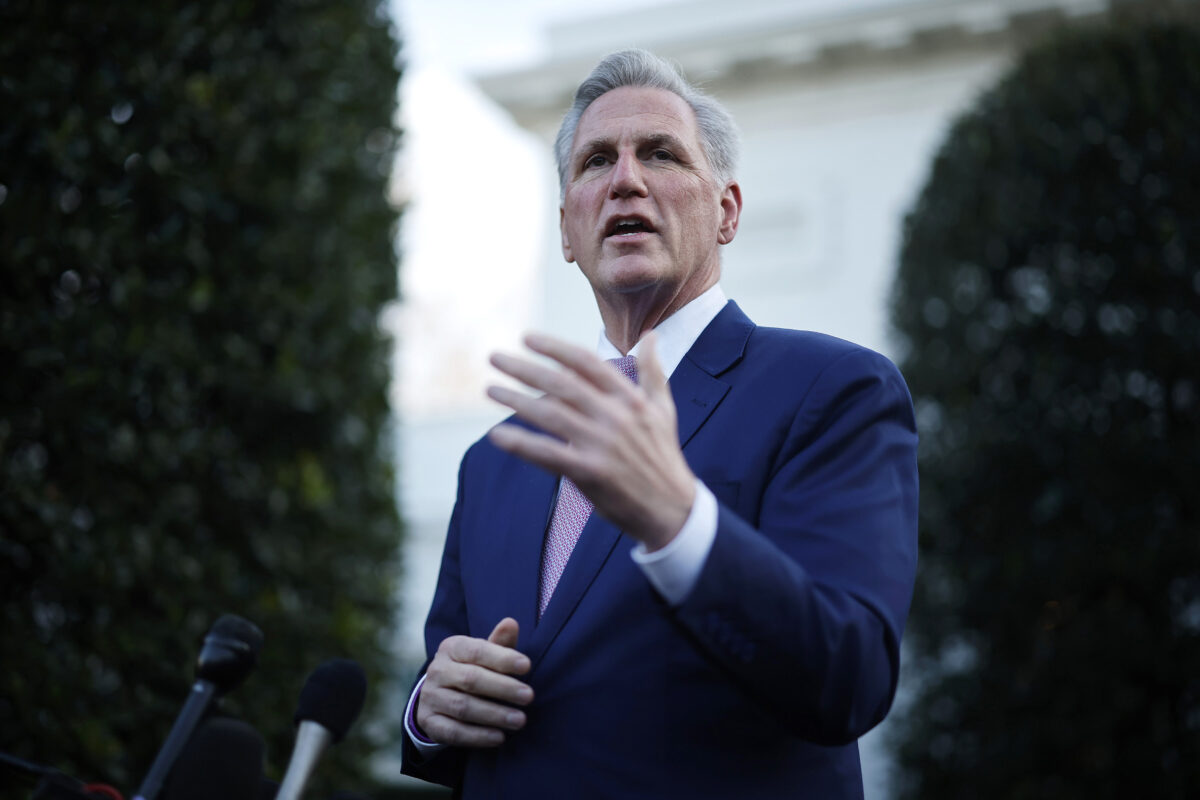 Separately, Schumer claimed McCarthy "does not have the right to jeopardize the safety of the senators nor Senate and Capitol staff for their own political purposes" by releasing the tapes, according to a "Dear Colleague" letter sent this month.
"The apparent transfer of video footage represents an egregious security breach that endangers the hardworking women and men of the United States Capitol Police," House Minority Leader Hakeem Jeffries (D-N.Y.) said last week in a similar letter to fellow House Democrats.
Responding to their complaints, McCarthy has said the public has the right see what happened on Jan. 6. He also criticized Democrats for what he described as a partisan witch hunt by targeting former President Donald Trump, his family, and former administration officials via its Jan. 6 select committee.
** End **
---
Did Speaker McCarthy Just Pull a Huge 'BAIT AND SWITCH?' Tucker Carlson and Staff Are NOT Allowed To Record or Remove J6 Surveillance Footage From US Capitol
Original article.
By Patty McMurray, Feb. 28, 2023 3:00 pm,1892 Comments
---
On February 20, 100 Percent Fed Up reported about the newly elected House Speaker Kevin McCarthy's decision to release all of the 44,000 hours of footage from January 6, 2021, to Fox News host Tucker Carlson, giving him exclusive access to Capitol surveillance footage.
"I've watched what Nancy Pelosi did, where she politicized [Jan. 6]," said McCarthy. "Where for the first time in the history as a speaker, not allowing the minority to appoint to a committee."
"We watched the politicization of this," McCarthy said. "I think the American public should actually see all that happened instead of a report that's written for a political basis."
Carlson, who has continuously called for a probe into the actual events of Jan 6., has been granted exclusive access to 41,000 hours of surveillance footage from the Capitol protests.
"[T]here was never any legitimate reason for this footage to remain secret," Carlson told Axios reporter Mike Allen. "If there was ever a question that's in the public's interest to know, it's what actually happened on January 6. By definition, this video will reveal it. It's impossible for me to understand why any honest person would be bothered by that."
In January, Carlson slammed the U.S. government for hiding information from the American public. He also pointed out the ridiculous logic of those who warn that releasing the Jan. 6 Capitol footage could threaten national security.
100 Percent FedUp reports- If you're like most Americans, you were overjoyed to hear that Tucker Carlson, who is not afraid of exposing government corruption in either party, would be allowed to view all 44,000 hours of the Capitol surveillance tapes and were hoping that finally, we would be allowed to discover what really happened on that day.
The majority of Americans never trusted the partisan, Trump-hating Jan 6 Witch Hunt Committee to give an accurate picture of what happened on January 6th at our nation's Capitol. Those who want the truth exposed have been waiting patiently for Tucker to begin showing surveillance footage on his show, believing he would, once and for all, destroy the Left's narrative that the so-called "insurrection" was pre-planned by Trump and his supporters.
We're now learning that Tucker Carlson's staff will NOT be allowed to freely record footage from January 6, but may request particular clips and that his staffers are not allowed to record or remove any videos from a specific screening area.
CBS News -Fox News host Tucker Carlson's staff was permitted to view but not record portions of some 41,000 hours of police videos documenting the events of Jan. 6, 2021, with the opportunity to request copies of some of the clips under an agreement reached with House Speaker Kevin McCarthy's office, according to the high-ranking Republican member of the committee that oversees the U.S. Capitol Police.
Rep. Barry Loudermilk of Georgia, who chairs a subcommittee of the House Committee on Administration, told CBS News that a screening station was set up for the Fox News team to view videos from the riot at the Capitol on Jan. 6. The staffers were not allowed to record or remove any of the videos from the screening area, he said.
The Fox News team "may request any particular clips they may need, then we'll make sure there's nothing sensitive, nothing classified, including escape routes," Loudermilk said. "We don't want al Qaeda to know certain things."
Loudermilk said the clips requested by Fox News and cleared for release by his committee would eventually be made public and available to other media outlets, many of which have demanded equal access to the footage. Loudermilk said the timeframe for the release to Fox and the public remains unclear: "Hopefully sooner rather than later, but I think we're talking about weeks to months."
Mike Lindell is outraged that Speaker McCarthy is only giving the Jan 6 footage to Tucker Carlson. Mr. Lindell told Steve Bannon last week that he would sue McCarthy to get the 44,000 hours of Jan 6 footage, saying he is violating their right to Freedom of the Press and will take it to the Supreme Court if necessary.
If January 6 was actually a set-up by Democrats and members of the intelligence agencies to destroy the wildly popular President Trump's chances of running again in 2024, why is Speaker McCarthy making it impossible for Tucker Carlson to show the world the truth?
** End **