Original article.
by RSBN October 26, 2022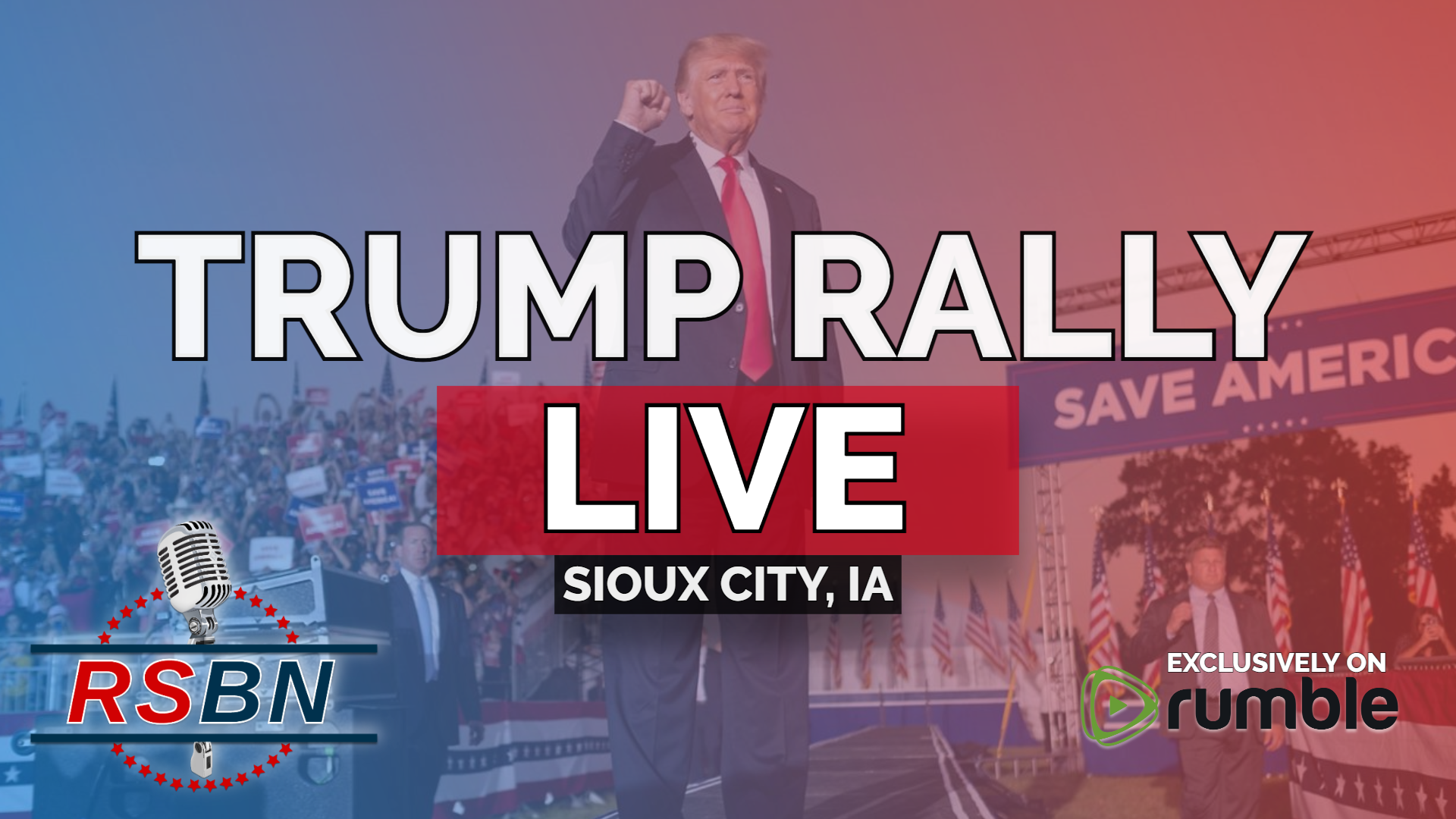 powered by Advanced iFrame. Get the Pro version on CodeCanyon.
Thursday, November 3, 2022: Join the RSBN broadcast crew LIVE from Sioux City, IA for all day coverage of President Donald J. Trump's SAVE AMERICA rally. LIVE Coverage begins at 1:00 PM ET.
This rally is sponsored by the Birch Gold Group. Get your FREE silver Trump coin with any purchase at https://www.birchgold.com/trump.
Also sponsored in part by eSpired Books! Receive a FREE Kids Guide to Trump Book at https://thekidsguide.com/, just pay shipping and handling!
What better way to remember the 45th President and his America First policies than to own a limited edition "Trump Knife"? Go to https://www.freetrumpknife.com/ right now to claim yours!
Thursday, November 3, 2022, at 7:00PM CDT
President Donald J. Trump, 45th President of the United States of America, delivers remarks in support of his unprecedented effort to advance the MAGA agenda by energizing voters and highlighting the slate of Trump Endorsed America First candidates including Governor Kim Reynolds and Senator Chuck Grassley in the Great State of Iowa.
Last election, more Iowans voted for President Trump than any other presidential candidate in modern political history. President Trump's visit comes as 73% of Iowans say the nation is on the wrong track under Joe Biden and the Democrats.
Venue:
Sioux Gateway Airport
2403 Aviation Blvd.
Sioux City, IA 51111
Timeline of Events:
8:00AM – Parking Lots, Vendor Row, and Registration Open
2:00PM – Doors Open
4:00PM – Special Guest Speakers Deliver Remarks
7:00PM – 45th President of the United States Donald J. Trump Delivers Remarks
** End **