Original article.  ANYONE who has not educated themselves on the mountains of evidence of Election Fraud at this point are blatantly and willfully ignorant.  They need to be fully exposed for such hostile positions AGAINST our country.
by Samantha Flom 
---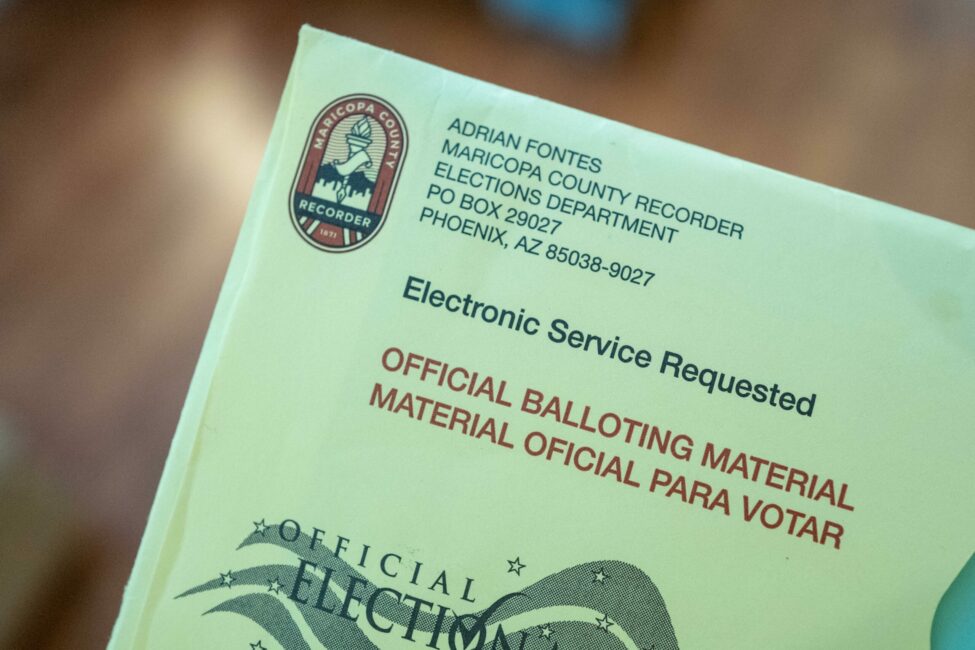 A bombshell report from Jovan Pulitzer has alleged that the outcome of the 2020 General Election in Maricopa County, Arizona, was "predetermined" as a victory for Joe Biden.
"Approximately 406,972 ballots, which were cast in Maricopa County, were of a predetermined origin in order to forcefully manage the outcome of the 2020 General Election," contended Pulitzer, who presented his findings before a panel of lawmakers and political candidates Monday night in Scottsdale, Arizona.
"A deeper forensic analysis revealed that 91 percent of the predetermined ballots were cast in the favor of Joe Biden," he announced.
According to the inventor, 38 percent of all mail-in ballots cast for Joe Biden were "predetermined" by a mathematical algorithm, as were 33 percent of the Election Day ballots cast for President Donald J. Trump. But when the totals were adjusted to remove the predetermined outcome, Pulitzer said that Trump was revealed to be the true winner receiving 59 percent of the vote.
In Maricopa County, there were 1,675 boxes of ballots in total, according to Pulitzer. To achieve the false outcome, he said that ballots were swapped out over time from every box except for 52 that had been set aside on Election Day in case a hand audit was required.
In the resealed boxes, 141 batches of ballots were recorded to have taken at least two days to process, with the smallest of those batches containing only 10 ballots.
Noting that ballots typically do not take multiple days to process, Pulitzer said: "The two-day ballot batches comprised 30,122 individual ballots, or just under 2.5 times the margin of the election. 89 percent of these dual-date batches were decided for Joe Biden."
One particularly suspicious finding, the entrepreneur added, was "complete boxes and layers of boxes where one candidate won 100 percent of the batches, which is not consistent with the ending turnout."
Another inconsistency Pulitzer discovered was that there were boxes containing ballots with multiple dates – and even different months – which was "not congruent" with how the ballots would have been processed.
After conducting more than three million tests, Pulitzer determined that 1,394 ballot batches had been digitally altered.
"Our conclusion is the ballots were removed from and added to batches and boxes after the official election dates," he said. "They were pilfered in order to make the paper match the digital outcome."
Pulitzer's findings come on the heels of the revelation that an alleged ballot trafficking scheme may have affected the results of the 2020 general election in key swing states.
Although additional evidence of widespread election fraud continues to surface, those in the mainstream media have persisted in denying any fraud took place.
On Monday, in a contentious interview with Fox News's Bret Baier, Arizona gubernatorial candidate Kari Lake scolded the news anchor for dismissing election integrity concerns. "There's a mountain of evidence, and I wish that the corporate media would start covering it instead of putting their head in the sand and acting like it didn't happen," said Lake. "We know what happened here."
But as more details emerge and doubts about the validity of the 2020 election results increase, mainstream media outlets that wish to remain relevant may soon have no choice but to investigate it themselves.
** End **