Original article.  Why should you care about this?  Because this is the best representation of the ongoing fight between Patriotism and Communist Tyranny (THE ISSUE causing all the problems addressed in this video).  What Canada is dealing with now, you can expect in the US if we don't stand against it now.  In this video, Mike also tells you how Communist Tyranny is impacting Australia and other countries as well.  Mike has been giving daily updates on this effort and I think he ended up sending the pillows to each trucker's home address.  This is the type of amazing Patriotism Mike has demonstrated in support of our country beginning with the fraudulent 2020 election.  The "Cancel Culture" has cost him many $Millions, but he continues the fight for our country.  If 2020 is not fixed, we loose our country!!  Fix2020First.com.
by Grace Saldana 
---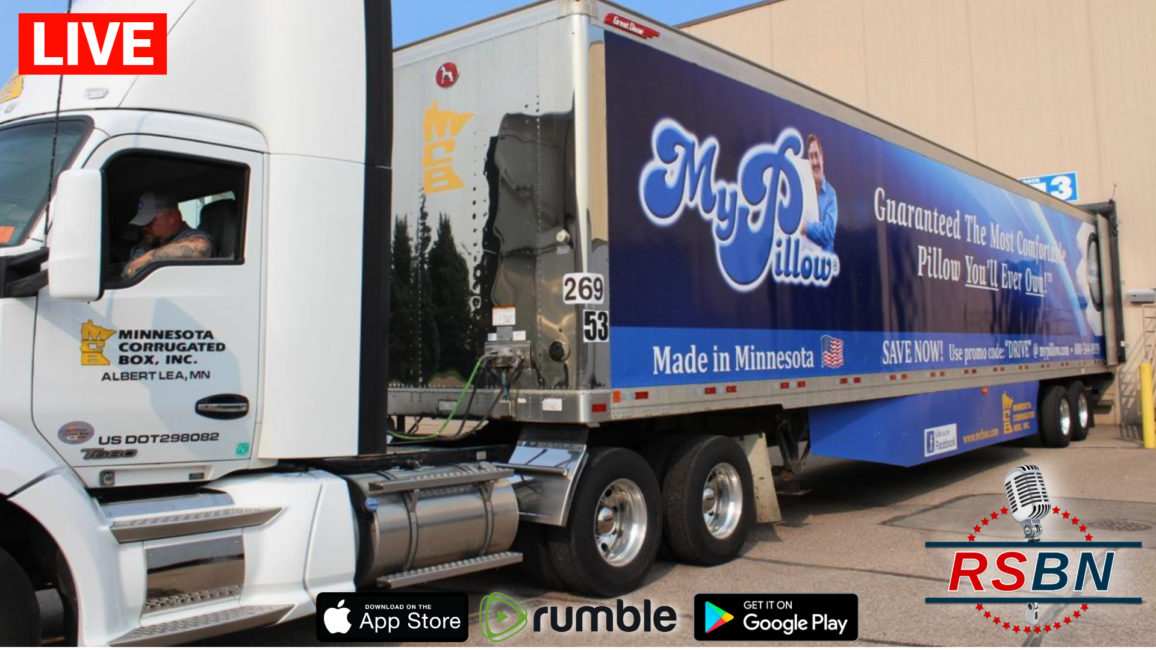 My Pillow CEO Mike Lindell is loading up a truck full of products and is headed to the Canadian border in an effort to provide aid to the Freedom Convoy.
For several weeks, thousands of truckers have sacrificed their time and resources all in the name of freedom.
Join RSBN as we ride along to document this historic journey!
LIVE at 12:30 p.m. EST on Feb. 15, 2022 (start time subject to change***)
** End **