Original article. Also see the end of the post "BREAKING: Cochise County, AZ Votes To Delay Certification Until Friday – Mohave County Recesses Until 2 PM TODAY" for more information about this announcement and the Cochise County postponed certification.
by Summer Lane, November 28, 2022
---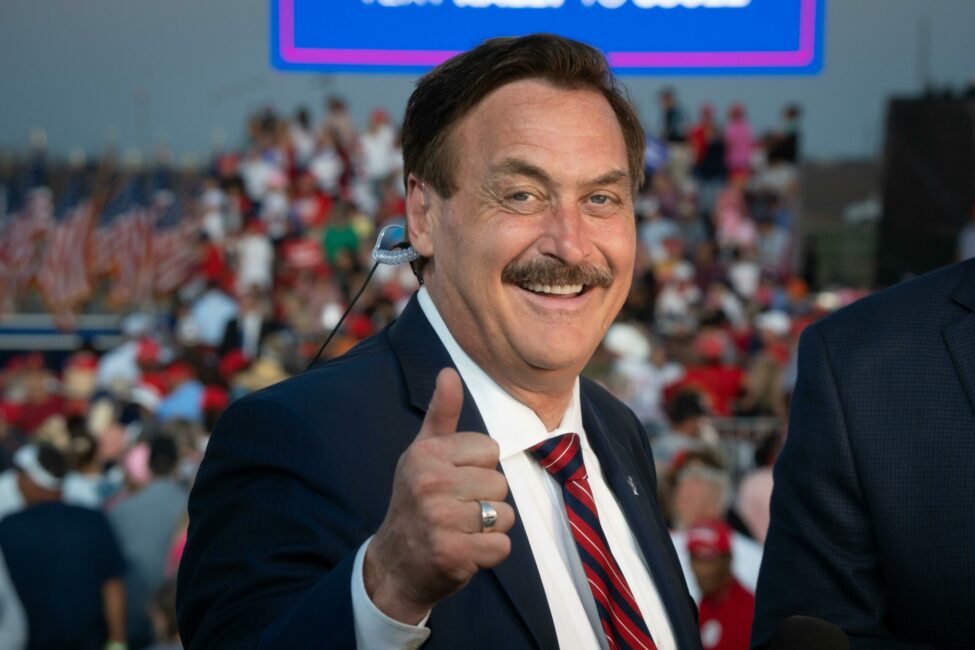 MyPillow CEO Mike Lindell is set to run for the chair of the Republican National Committee (RNC). "I am 100 percent running for the RNC chairman against Ronna McDaniel," Lindell said on Monday during an interview on Steve Bannon's "War Room."
"A hundred percent," he continued. "I'm all in, Steve…one of the things that one of the big donors said to me, he said, 'Mike, everybody wants you to be head of the RNC – some of them just don't know it yet.'"
Lindell's confirmation that he will run for GOP leadership reiterated multiple reports that the election integrity advocate and businessman would challenge the Republican establishment. A previous report from The Hill revealed that Lindell had addressed running for RNC chair on FrankSpeech TV:
"One of the things I will tell you, you know, [we] will never, ever stop to get rid of these machines and make this the best elections in world history in our country. We need someone, everybody, and I'll step into that if God willing," he said previously.
Another report from The Gateway Pundit noted that Lindell had told the National File that the current GOP chairperson, Ronna McDaniel, had "failed in her leadership."
Lindell has been a staunch defender of election integrity since the chaos of the 2020 presidential election. He has struck boldly and publicly against government institutions like the FBI in 2022, filing a lawsuit against the FBI and the DIA this year, following the FBI's seizure of his cell phone over the summer, as reported by RSBN.
Per The Hill, Lindell's beef with McDaniel largely centers on her reported inaction on reports of rampant election irregularities and potential fraud following 2020 and now, the 2022 midterm election cycle.
Via The Gateway Pundit, 100 out of 168 RNC members have already endorsed McDaniel for reelection to the chair position.
** End **