---
LUCAS NOLAN, 2 Apr 2023, Comments: 216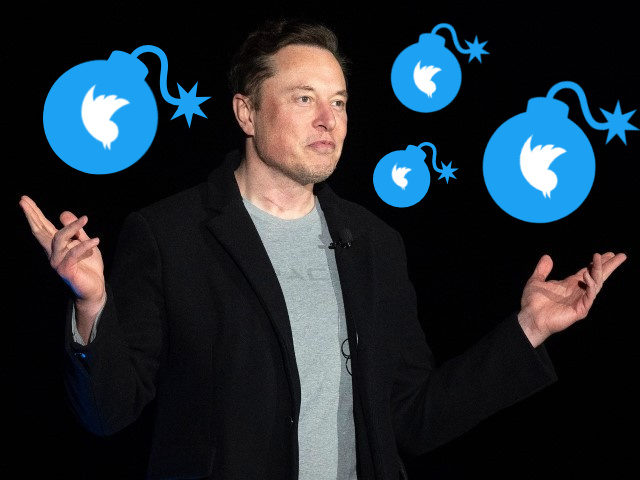 A developer has discovered a U.S. government intervention option and other insights in Twitter's recently open sourceed recommendation algorithm.
The Post Millenial reports that on Friday, Twitter released a portion of its recommendation algorithm on GitHub, a website where programmers can share and work together on open-source code. Concerns about possible government influence on the platform were raised when developer Steven Tey examined the code and found a mechanism that permits the U.S. government to alter the Twitter algorithm.
Tey revealed his research on the mechanism for intervention, saying, "When needed, the government can intervene with the Twitter algorithm. In fact, @TwitterEng (Twitter Engineering) even has a class for it – 'GovernmentRequested.'" Tey also provided a direct link to the code on GitHub for public review.
Elon Musk, who purchased the platform for $44 billion, had announced in March last year that Twitter's algorithm should be open source. He later stated, "Our 'algorithm' is overly complex & not fully understood internally. People will discover many silly things, but we'll patch issues as soon as they're found!"
Tey discovered that the algorithm also considers a user's following-to-follower ratio, with page rankings being affected for users who have a high following count but a low number of followers.
In order to track and compare tweet impressions on other users, the algorithm also promotes Twitter Blue subscribers and groups users into categories like "power users," "Democrat users," "Republican users," and "@elonmusk."
Tey identified elements that could adversely affect a user's "reputation score," such as being blocked or muted, as well as factors that influence whether a user's content will appear in the "For You" recommendations. Additionally, he mentioned how the algorithm and how candidates appear for users to follow are affected by the presidential elections.
Following earlier revelations from the Twitter files, a collection of reports describing internal discussions at Twitter under its previous management, this discovery of the "GovernmentRequested" intervention option is a troubling development. The documents revealed the company's attempts at content moderation and cooperation with law enforcement, including hiring former FBI agents and working with the FBI and Department of Homeland Security.
The extent to which the platform may have been influenced or under the control of governments has been questioned in light of these revelations from the Twitter files. Several former FBI agents worked for Twitter, according to a batch of documents that Michael Shellenberger made public. At the time, former FBI Supervisory Special Agent Elvis Chan was the main person behind numerous censorship requests, including those pertaining to Hunter Biden's contentious "laptop from hell."
According to another set of documents, the FBI and the Department of Homeland Security worked together with contractors to put pressure on Twitter to moderate content. According to reports, these organizations used information portals to update Twitter frequently with instructions on which accounts to block.
The discovery of the "GovernmentRequested" intervention mechanism and its potential effects on user confidence in the platform have not yet been publicly addressed by Twitter. More information about Twitter's recommendation algorithm's inner workings may become apparent as more developers delve deeper into the open-source code, sparking more debate about the need for accountability and transparency in social media algorithms.
Read more at the Post Millennial here.
Lucas Nolan is a reporter for Breitbart News covering issues of free speech and online censorship. Follow him on Twitter @LucasNolan
** End **