Original article. I assume he has to spend his own money to do Biden's job. This administration is SO UPSIDE DOWN!!! And, with secure elections it could have all been avoided. But, the Resident continues to put America last.
written by Summer Lane, February 20, 2023
---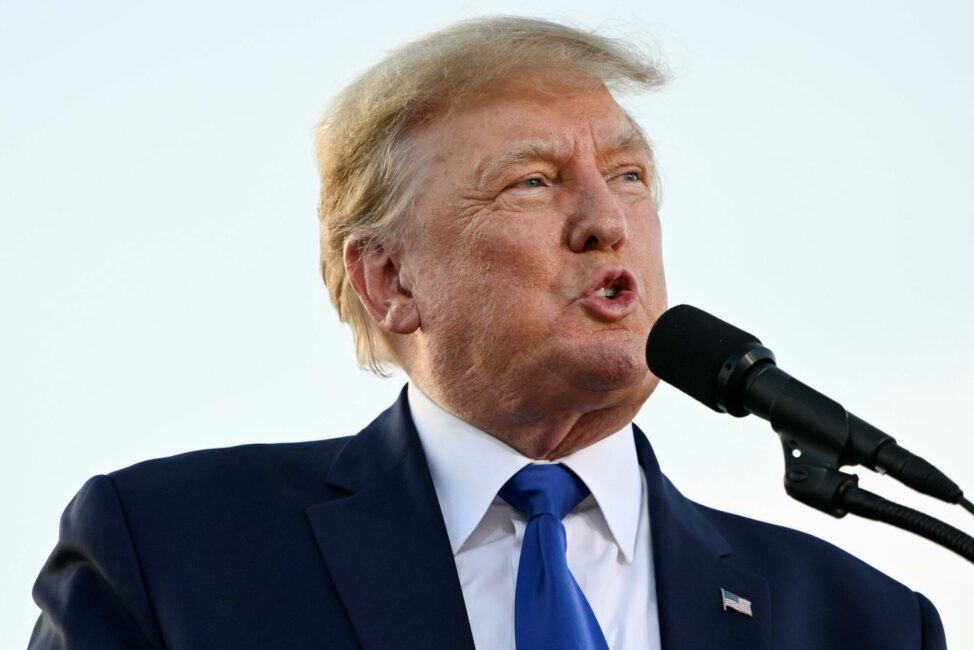 President Donald Trump's scheduled visit to East Palestine, Ohio, seems to have had a powerful effect on the Federal Emergency Management Agency (FEMA), which appeared to strongly refuse to send Ohioans in the area aid until Trump announced his upcoming trip.
"Biden and FEMA said they would not be sending federal aid to East Palestine," Trump wrote on Truth Social. "As soon as I announced that I'm going, he announced a team will go. Hopefully he will also be there. This is good news because we got them to 'move.' The people of East Palestine need help. I'll see you on Wednesday!"
According to the Western Journal, FEMA had initially rejected Ohio's plea for help in the wake of a horrific chemical disaster sparked by a train derailment. However, just hours after President Trump announced that he would be visiting East Palestine, FEMA stated that they would be deploying a team to support the ongoing relief efforts.
Over the past few weeks, Ohio has become the site of what some are calling the worst ecological disaster in American history. As reported by RSBN, a train derailment in early February was followed by the inexplicable release of toxic chemical cargo into the air three days later.
The chemical cloud has allegedly poisoned the water in the East Palestine area, and many residents have reported that their animals are sick or dying. Ohio Senator J.D. Vance (R) visited East Palestine last week and posted a video of a local creek. The water was covered with a rainbow-colored chemical film.
"These waterways are still very polluted," Vance wrote on Twitter.
Trump's upcoming visit to disaster-stricken Ohio comes amid Joe Biden's refusal to do so. Instead, Biden opted to make a surprise trip to Ukraine on Monday to talk with Ukrainian President Volodymyr Zelensky about the ongoing war with Russia.
"This is incredibly insulting," Rep. Marjorie Taylor Greene, R-Ga., stated on Monday. "Today on our President's Day, Joe Biden, the President of the United States chose Ukraine over America, while forcing the American people to pay for Ukraine's government and war. I can not express how much Americans hate Joe Biden."
** End **