Original article. Truer words were never spoken. A true representative of what the Demo party has become. If they were as dumb as Jerrold Nadler was pretending to be, they would not be in his position. It is not possible for anyone in politics to be ignorant of the FACT that President Trump is the best president this country has ever had. No matter how dumb Demos act!! BTW, have you noticed a lot of Demos are moving to the Republican Party?
---
By Cristina Laila, Apr. 17, 2023 2:00 pm, 1034 Comments
Democrat Rep. Adam Schiff was heckled during the House Judiciary Committee field hearing in New York City.
The hearing, called "Victims of Violent Crime in Manhattan," focused on rising crime in New York City.
A man stood up and heckled Schiff as the Democrat lawmaker attacked Trump.
"The GOP Leadership and Congress doing what it has done best the last 6 years and that is to act as the criminal defense counsel for Donald J. Trump…" Schiff said.
A heckler stood up and shouted, "You're a scumbag!" before being escorted out by Capitol police.
WATCH:
Democrat Rep. Jerrold Nadler (NY) on Monday was laughed at during the House Judiciary Committee field hearing after claiming Jim Jordan was doing the bidding of Donald Trump.
** End **
---
Mike Davis: "It's the dumbest indictment I've seen probably in New York history."
Original article. Playing dumb is all the Demo party has left. And, look what a great job our current Resident has done of that.
---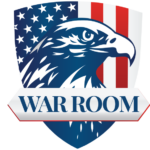 by Editor3,  April 4, 2023
Mike Davis Founder and President of the Artical III Project joins Steve Bannon's War Room to give his analysis on the legal witch hunt and indictment President Trump following his arraignment. Davis highlights Alvin Bragg's press conference where he refused to answer questions on what the legal basis is for making crimes that are normally misdemeanors felonies. He discusses the legal flaws of the case and how Bragg has cut and pasted law in this unprecedented indictment.
"If there were any justice in New York this judge would throw this indictment out immediately. But we can't expect that because we are dealing with Democrat party machines."
** End **
---
Today Marks MAGA's Resurgence | Liz Harrington On The American People's Awakening To DA Bragg's Political Persecution
Original article. Everyone knows the 2020 and 2022 elections were totally corrupt. The voting machines must be gone before the 2024 elections!!! Invalid process to persecute via a total lie (like all the prior persecutions of President Trump). However, it helps ingrain in We The People's minds what the Demo part IS (or should I say Communist Party).
---
Folks, this is a good opportunity to establish once and for all, who these evil clowns are and the circus they are putting on to try to convince the country of this lie. War Room put together a series of video clips for this purpose:
** End **
---
Jim Jordan: This is a serious crisis.
Original video. The job Bragg is supposed to be doing, but is not.
---
323,690 views, Apr 18, 2023
Rep. Jim Jordan, R-Ohio, shares what he learned from listening to New York City crime victims' testimony on 'Hannity.'
** End **
---
NYC Turns Into a Political Battleground; FBI Reveals a 'Dark Secret' | Trailer | Capitol Report
Original video. Watch full episode on Epoch TV: https://ept.ms/JordanProbesBraggCR.
---
** End **