Opinion: One Demo hoax after another for years now have made this title statement blatantly obvious. They do not care that this is anti-American, illegal, immoral and down right evil. They just keep on doing it because that is the only hope they have of keeping power; the only thing they have ever cared about. As Dave of the X22 Report has been describing in a long series of episodes, America is waking up to the real character of the Democrat Party and just how evil, criminal and out-of-control they are. They are the opposite of what our country wants and needs. They even say so by being TOTALY AGAINST the very essence of President Trump's movement (Make America Great Again, MAGA). And, their actions speak even louder as every single thing they have done is furthering the destruction our country.
---
Trump Indictment Is 'Distraction' From GOP Investigations Uncovering Evidence Of Biden Corruption.
Original video. This is the driving force for the current "indictment." Congresswoman Nancy Mace nails it.
---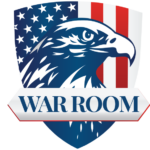 by Editor3,  June 9, 2023, in Biden Crime Family, Highlight, SHOW NOTES
Congresswoman Nancy Mace who serves on the House Oversight Committee joins Steve Bannon's War Room to discuss President Trump's indictment occurring the same time as the FBI releasing the FD-1023 form to Committee members revealing key information from a verified whistleblower who shared information about the Biden family bribery scheme. The Congresswoman shares she alerted her staff that the release of the document would likely trigger an indictment of President Trump based on the pattern of judicial weaponization.
** End **
---
Steve Bannon Reacts To Trump's Pending Espionage Indictment.
---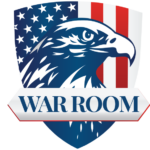 by Editor3,  June 8, 2023, in Biden Crime Family, Highlight, National Security, Politics, SHOW NOTES
Steve Bannon host of War Room and former chief strategist under President Trump reacts to the impending indictment of President Trump under the Espionage Act. Bannon gives the rundown on the FBI acting as a protective unit for the Biden families criminal activity and analyzes the two-tiered justice system plaguing the United States.
"The way the system works is captured in the bowels of the system with information. Remember when we're talking about those wire transfers that's from '14, '15, and '16. Hello, last time I looked that's 10 years ago."
** End **
---
BREAKING: ANOTHER LEAK: Washington DC Grand Jury to Indict Trump on Espionage Act, Obstruction Charges
Original article. Aren't you fed up with the Demos' favorite and mindless strategy? They know they don't have anything on President Trump, so they take what they are guilty of and Psychologically Project it onto him; over and over and over ad infinitum. And, they think we don't see what they doing. Its long past time for the guilty to be held to account.
---
By Cristina Laila, Jun. 8, 2023 10:06 pm, 1102 Comments
ANOTHER LEAK!
The Washington DC grand jury hearing evidence in Jack Smith's classified documents case against Trump is going to indict the former president on the Espionage Act and obstruction, according to a leak to The Independent.
The Florida grand jury on Thursday indicted Trump on at least 7 charges.
Shocking news of a Florida grand jury was revealed this week through leaks to the media.
The charges from the Florida grand jury range from conspiracy to willful retention of national defense information to a scheme to conceal to false statements, ABC reported.
Bloomberg noted evidence collected from the grand jury in Florida may be used in the DC case against Trump.
And that is exactly what is happening.
Separately, a grand jury in Washington DC hearing evidence in Jack Smith's classified documents case is going to indict Trump on Espionage Act and obstruction charges.
The use of section 793 is a workaround since Trump declassified the documents.
According to The Independent, the grand jurors may have already voted on the indictment Thursday or the vote could be delayed until next week.
The Independent reported (emphasis ours):
The Department of Justice is preparing to ask a Washington, DC grand jury to indict former president Donald Trump for violating the Espionage Act and for obstruction of justice as soon as Thursday, adding further weight to the legal baggage facing Mr Trump as he campaigns for his party's nomination in next year's presidential election.

The Independent has learned that prosecutors are ready to ask grand jurors to approve an indictment against Mr Trump for violating a portion of the US criminal code known as Section 793, which prohibits "gathering, transmitting or losing" any "information respecting the national defence".

The use of Section 793, which does not make reference to classified information, is understood to be a strategic decision by prosecutors that has been made to short-circuit Mr Trump's ability to claim that he used his authority as president to declassify documents he removed from the White House and kept at his Palm Beach, Florida property long after his term expired on 20 January 2021.

That section of US criminal law is written in a way that could encompass Mr Trump's conduct even if he was authorised to possess the information as president because it states that anyone who "lawfully having possession of, access to, control over, or being entrusted with any document …relating to the national defence," and "willfully communicates, delivers, transmits or causes to be communicated, delivered, or transmitted or attempts to communicate, deliver, transmit or cause to be communicated, delivered or transmitted the same to any person not entitled to receive it, or willfully retains the same and fails to deliver it on demand to the officer or employee of the United States entitled to receive it" can be punished by as many as ten years in prison.
** End **