Mike Lindell Makes Announcement on Kari Lake Case
By The Lindell Report, 16 February, 2023
---
** End **
---
BREAKING: Arizona Appeals Court Denies Kari Lake Lawsuit – Lake Moves to Take Election Fraud Case to Arizona Supreme Court
Original article. Do we have a judge who apply the law somewhere in this country?
By Jordan Conradson
Published February 16, 2023 at 8:44 pm 919 Comments
---
Kari Lake's lawsuit to overturn the rigged and stolen 2022 Gubernatorial Election in Maricopa County was dismissed today in the Arizona Court of Appeals, and she now plans to appeal to the Arizona Supreme Court.
The Gateway Pundit previously reported that Lake filed a 'Motion for Transfer' in the Supreme Court on December 31, attempting to have her case expedited and bypass the Court of Appeals.
Lake argued that Katie Hobbs' swearing-in ceremony on January 2 and the "electoral chaos" that targeted and disenfranchised Republican voters in Maricopa County on Election Day justify an immediate decision from the Arizona Supreme Court and a new election.
However, the Supreme Court of Arizona denied a transfer pending a decision from the Appeals Court.
The order denied transfer "without prejudice to seeking expedited review of an adverse decision in either proceeding."
The Court of Appeals gave the following opinion, affirming the trial court's decision and denying Kari Lake's requested relief.
The Court agreed with the burden of proof used in the Maricopa County Superior Court and opined that Kari Lake did not provide "clear and convincing evidence" of voter fraud.
Kari Lake's election for Governor of Arizona was blatantly stolen right in our faces. The Gateway Pundit has reported extensively on the massive machine and printer failures that targeted Election Day voters, turning out for Kari Lake and Republicans 3:1. This issue occurred at nearly 60% of voting locations in the County. According to cybersecurity expert Clay Parikh, who testified in Kari Lake's election trial, broken machines and printers on Election Day "could not arise absent intentional misconduct."
This alone cannot be allowed to stand. How could you call this a fair election?
During a recent rally in Scottsdale, Arizona, Lake revealed even more evidence that these Election Day failures were intentional by showing the crowd a Republican heat map, which hung on the wall at Maricopa County elections facilities, and comparing it to a map "showing all of the vote centers that were sabotaged on election day." Oddly enough, the maps lined up perfectly!
Additionally, a presentation in the Arizona Senate Elections Committee revealed that Election Day tabulators rejected nearly 1/4 million vote attempts on election day.
Still, the County contends that only about 17,000 voters were affected by these issues. This is roughly the same margin that Lake's race was decided by.
Other discrepancies, including missing chain of custody documentation for hundreds of thousands of ballots, Maricopa County's failure to verify signatures on hundreds of thousands of ballots, and suspicious vote reporting irregularities were also mentioned in Lake's Appeal.
However, the Court dismissed these counts, including the signature verification, stating, "at best, Lake's signature-verification claim attacked Maricopa County's process for verifying signatures that first-level reviewers questioned — a challenge to the County's election procedures, not a claim that overall procedures were violated.
The Courts did not even allow Lake's team to examine the signatures and demonstrate that the signature verification procedures were violated.
The Gateway Pundit reported on a recent Arizona Senate Elections Committee presentation revealing nearly 300,000 mismatched or fraudulent mail-in ballot signatures were illegally counted in Maricopa County's 2022 Election.
After examining ballot envelope signatures and determining that OVER 420,000 ballot affidavits "failed signature verification in the 2020 Election," investigators extrapolated the data. They concluded that there were "a total of 290,644 failed signatures in the 2022 Election."
The 2022 ballot signatures must be inspected!
Despite the unfavorable ruling, Kari and her team appear to be optimistic and excited to go to Arizona's highest court.
Lake strategist Colton Duncan told The Gateway Pundit, "Kari Lake pledged to take this fight to the Supreme Court, and now, that is exactly what she is doing. It should come as no surprise that Kari is following through with her promise. She's not your average Politician—that's why America loves her."
Duncan also tweeted that they have already received "confirmation" that Lake will have a Supreme Court hearing!
Lake shot off a series of Tweets after the news broke, telling her supporters, "get ready" and "buckle up!"
Read the full opinion below:
Lake v Hobbs – Final Appeals Court Opinion by Jordan Conradson on Scribd

The Gateway Pundit will have more on the Appeals Court's opinion and will continue to provide updates on Kari Lake's historic lawsuit!
In honor of Kari Lake's continued fight for election integrity, The Gateway Pundit released a limited edition KARI LAKE WON AZ tee shirt. After the fraud of the century in the 2020 Election, the exact same issues — and more — showed up in 2022 and robbed Kari of her rightful seat as Governor of Arizona. SHOW YOUR SUPPORT and get your Kari Lake Won Shirt at THEGATEWAYPUNDITSTORE.COM
USE CODE KARIWON FOR 20% OFF!
** End **
---
452: ARIZONA ELECTION FRAUD REVEALED – There Was An Administrative Insurrection On 11/8 – HOW THEY STOLE YOUR VOTE! Attorney Leo Donofrio
Original video. For those of us who know that there WILL NOT BE SECURE ELECTIONS as long as Voting Machines are used, should keep up-to-date on the numerous facets of the fraud enabled by them. This is one of those critical updates we need in order to understand the flaws in the machines and the depth of corruption in, for example, Marricorruption County.
Also, see the next part about the government's involvement.
Everything Home Talk Show, Streamed on: Feb 7, 2:40 pm EST, 3.34K followers
And, here are more posts from the past:
---
** End **
---
Ep. 2992b – [DS] Is Cracking Under The Pressure, An Informed Public Threatens Those In Power
Original video. In addition to the above article, understand that the government was involved in the ACTUAL insurrection of the 2020 Election (as well as the Fake "Insurrection" they orchestrated at the Capitol).
X22 Report, 2/09/23, 645K followers
---
** End **
---
Kari Lake Arizona Appeal
Original page (with comments).
By The Lindell Report, 10 January, 2023
---
---
BREAKING VIDEO: President Trump Calls Into Kari Lake's HUGE Save Arizona Rally – THOUSANDS Erupt In Cheers
Original article. It is simply and obvious, though horrific. Maricorruption County mostly lied. Kari Lake won. Now all we need is a judge willing to enforce the law.
By Jordan Conradson
Published January 29, 2023 at 9:11 pm 117 Comments
---
President Trump called into Kari Lake's Save Arizona rally on Sunday night to highlight the "disgrace" of an election in Maricopa County and wish Lake victory in her ongoing election lawsuit.
"She is going to be victorious," said President Trump.
Thousands skipped out on the final NFL playoff game to see Kari Lake speak, and they went WILD when Lake received the call from our real President.
The venue is completely full, and many more are watching from the overflow section.
The Gateway Pundit reported live on Kari Lake's rally featuring Trump-Endorsed Arizona State Senator Wendy Rogers and newly elected Trump-Endorsed Arizona GOP Chairman Jeff Dewitt. Watch speakers live here!
Kari Lake's election for Governor of Arizona was blatantly stolen right in our faces. The Gateway Pundit reported on the massive machine and printer failures that targeted Election Day voters, turning out for Kari Lake and Republicans 3:1. According to cybersecurity expert Clay Parikh, who testified in Kari Lake's election trial, broken machines and printers on Election Day "could not arise absent intentional misconduct."
After her lawsuit was shot down by a weak Maricopa County Superior Court Judge, Kari Lake appealed the trial court's ruling. The Arizona Appeals Court recently ordered a conference to be scheduled for Wednesday, February 1.
President Trump reminded the crowd of what happened on Election Day and thanked the thousands of Patriots for showing their support for Kari Lake and election integrity.
Trump: It's a shame what happened. They had the machines broken. A lot of these Republican area machines were broken; It's a disgrace, and ultimately, she is going to be victorious. But, I just want to thank everybody for being here. We love you all.
Watch below.
** End **
---
LIVE: Save Arizona Rally Featuring Kari Lake 1/29/23
Original video. 8:00 PM EST 1/29. Video begins at 7:38. Meeting begins 24:17. Also see "AZGOP State Elections Meeting 1/28/23." Monday 1/30 @ 2 pm check out the Election Commitee with Wendy Rogers @ azleg.gov.
Orange Tree Golf Club (Map)
10601 North 56th St.
Scottsdale, AZ 85254
Right Side Broadcasting Network, 422K followers
---
Will also be at the rally.
** End **
---
KARI LAKE LAWYER ON BALLOT DROPS: 'MARICOPA HAS BEEN MISLEADING THE PUBLIC'
Original article.
written by Laura Ramirez January 28, 2023
---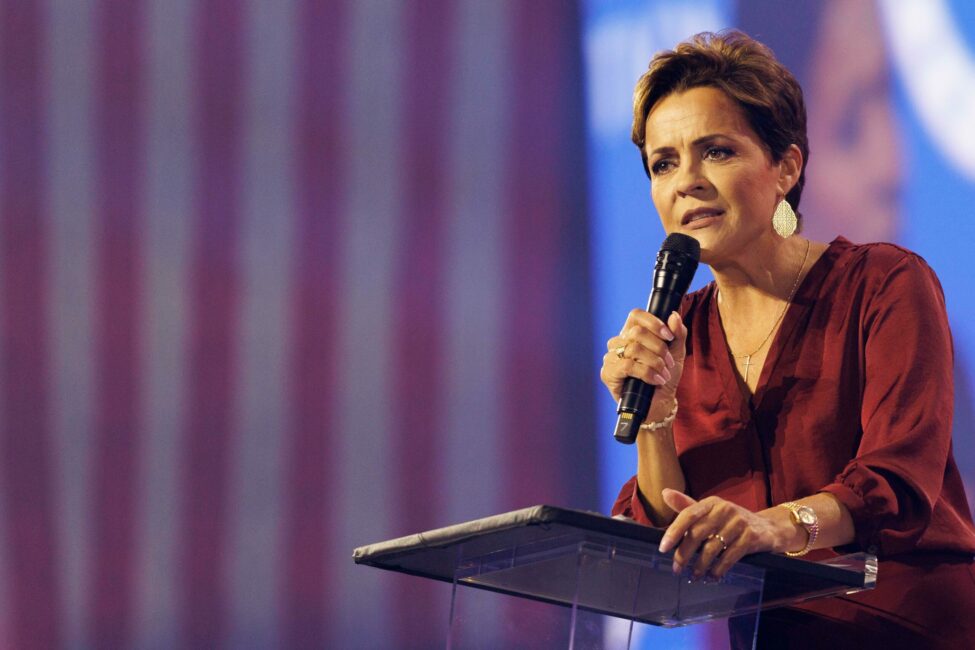 Leading attorney for Kari Lake, Kurt Olsen, accused Maricopa County of "misleading the public" after evidence reportedly showed that county tabulators rejected thousands of ballots "every thirty minutes" throughout Election Day. The presented evidence contradicts Maricopa County's original claims downplaying the mayhem.
According to Olsen, Maricopa's tabulator system log files revealed that "as soon as the polls open, BOOM, chaos ensued" with over 7,000 ballots immediately rejected.
"It doesn't even drop below 7,000 until 8:00 p.m.," Olsen said, contradicting Maricopa County's claims that these issues were resolved earlier that day. "This once again shows everybody, the court, everybody, that Maricopa has been misleading the public."
As reported by The Arizona Sun Times, Lake presented this evidence in her appeal reply brief, stating that Maricopa rejected over 217,000 ballots on the day "when approximately 248,000 votes were cast."
The brief states:
"Indeed, just yesterday, the Arizona Senate Committee on Elections was presented evidence from Maricopa's tabulator system log files showing that on Election Day, Maricopa's vote center tabulators rejected over 7,000 ballots every thirty minutes beginning almost immediately after the vote centers opened at 6:00 am and continuing past 8:00 pm—totaling over 217,000 rejected ballot insertions on a day when approximately 248,000 votes were cast."
Lake's legal team argues that this evidence shows Maricopa problems "were massive, widespread, and lasted all day" despite the county downplaying the issues as mere "hiccups."
The fiery legal battle between Lake, Katie Hobbs, and Maricopa County continues with the case in the process of appeal after Judge Thompson struck down Lake's initial lawsuit in December, as reported by RSBN.
** End **
---
Miscellaneous Tweets:
Perhaps this is when the big announcement will occur.
Perhaps what is mentioned in the following post will come out Jan 29th.
** End **