PRESIDENT TRUMP ON INCREASED CHINESE AGGRESSION AND ESPIONAGE 2/3/23
Original article. Our compromised, illegitimate resident is one of the biggest threats to our country. Will Election Fraud end up taking down our country? Folks, it's called "Color Revolution." Check it out: "Most Comprehensive Facts on 2020 Election Fraud to Date."
written by RSBN Studio February 3, 2023
---
February 3rd, 2023
Joe Biden has surrendered America's borders to illegal aliens, and now he has surrendered American airspace to Communist China. Biden is deliberately allowing a Chinese spy balloon to soar freely over the continental United States.
Biden is WEAK on China. He dismantled the Trump administration's initiative countering Chinese espionage in the United States, he canceled the ban on the Chinese intelligence weapon known as TikTok, and he is allowing China to buy up critical infrastructure all over the country, including real estate near sensitive U.S. military bases.
When President Trump is back in the White House, he will kick Chinese intelligence operations out of the country and force China to give up any U.S. holdings that put national security at risk. A strong signal must be sent that America will not allow China to trample our sovereignty and illegally surveil our country.
** End **
---
WATCH: RSBN'S EXCLUSIVE INTERVIEW WITH PRESIDENT DONALD J. TRUMP FROM MAR-A-LAGO
Original video.
written by RSBN, February 1, 2023
---
** End **
---
TRUMP URGES DE-ESCALATION IN UKRAINE-RUSSIA WAR: 'IT'S TIME FOR ALL PARTIES TO PURSUE A PEACEFUL END TO THE WAR'
Original article.
written by Summer Lane, February 2, 2023
---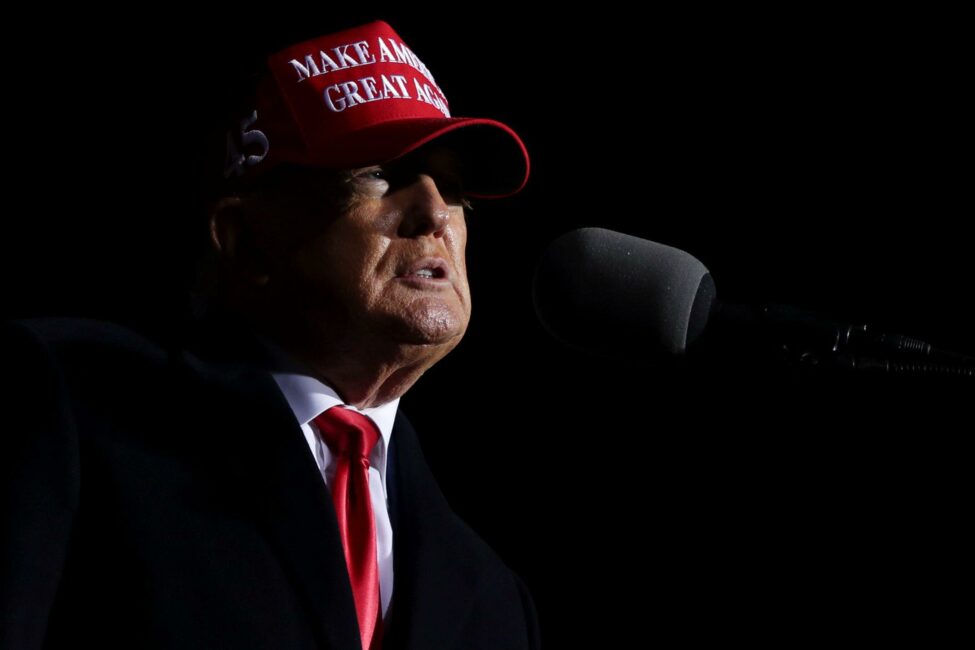 President Donald Trump has called for de-escalation in the war in Eastern Europe, echoing the concerns of millions of Americans who are worried that the world may be on the brink of World War III.
"The situation in Ukraine is very dangerous, explosive, and escalating by the day," the president stated in a new video released Thursday. "Joe Biden's weakness and incompetence has brought us to the brink of nuclear war and now, Biden is doing what he said ten months ago would lead to World War III: he is sending in American tanks."
As reported by RSBN, the Biden administration opted to send 31 Abrams Tanks to Ukraine last week. While Biden and the federal government have been sending billions of dollars to aid Ukraine, Trump has consistently called for sanity and a quick and peaceful resolution to the Ukraine-Russia war.
"It's far past the time for all the parties involved to pursue a peaceful end to the war in Ukraine before this already horrific catastrophe spirals out of control and ends up leading, indeed, to World War III," he continued.
The president pointed out that a third world war would be "a war like no other war because this would be a nuclear war." He added that if he were in the White House, Russia's invasion of Ukraine wouldn't have happened. "…Not even thinkable, not even a possibility," he commented. "We must end this ridiculous war and demand PEACE in Ukraine now before it gets worse – and believe it or not, it would be easy to do."
Trump has strongly condemned the violence between Ukraine and Russia, adding in a second policy video this week: "A major disaster is brewing. If I were president, the Russia-Ukraine war would never have happened, never in a million years. But even now, if I were president, I would be able to negotiate an end to this horrible and rapidly escalating war within 24 hours."
He lamented the "tragic loss of human life" in Ukraine and warned, "First come the tanks, and then come the nukes."
He added, "When I'm president, we will be a strong country again. People will never be playing these games like they've been doing to the United States of America."
** End **